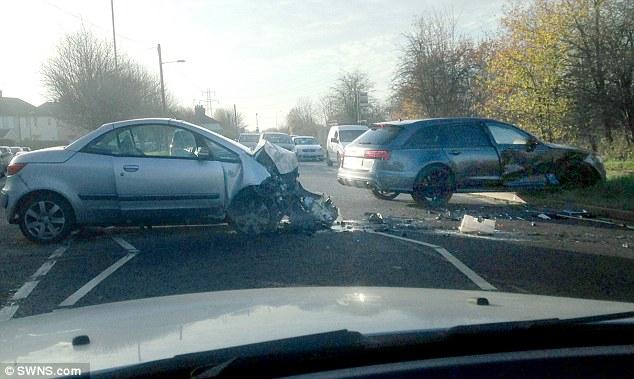 David Beckham recently had a major shunt in his silver Audi RS6 Avant after colliding with a small Mitsubishi Colt CZC in the U.K.
The crash occurred after Beckham picked up his son Brooklyn from soccer/football training with Arsenal at the Arsenal Training Centre in London Colney, Hertfordshire.
The exact cause of the crash remains unknown but David Beckham suffered minor injuries to his shoulder while his son escaped uninjured. As for the driver and passenger of the Mitsubishi Colt, they too suffered minor injuries and were taken to a local hospital.
While the compact Colt was destroyed by the crash, Beckham's Audi RS6 Avant appears to be repairable.
[Via Daily Mail]