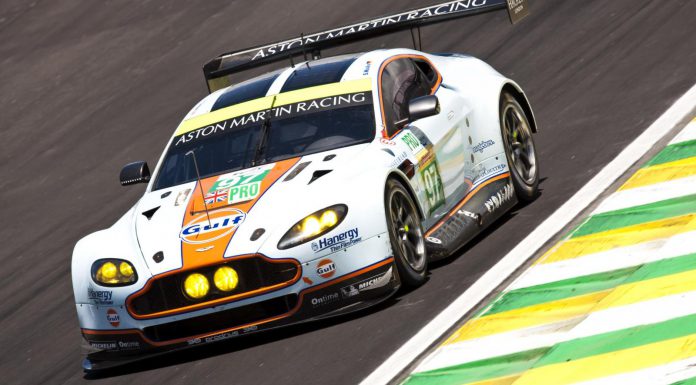 Aston Martin has just kicked off testing solar panels fitted to its racing cars through a collaboration with Hanergy Thin Film Power.
Testing kicked off last week at the 6 Hours of Sao Paul during the FIA World Endurance Championship with an Aston Martin Vantage GTE fitted with two solar panels on the roof. It is hoped that the solar panels will allow the cars to use the sun's energy to power auxiliary systems.
Interestingly, the #97 Aston Martin Vantage GTE has been fitted with the solar panels for the past four rounds but it was only in Brazil when the engineering team connected the panels and began collecting data.
According to the technical director at Aston Martin Racing, Dan Sayers, "The idea behind the solar technology project is to help develop and demonstrate the potential of the Hanergy thin film photovoltaic panels for use on both race and road vehicles. The electricity generated by the cells can then be used to power auxiliary systems, for example the air conditioning system, that currently consume power from the engine."
After the testing session, vice president of Hanergy Holding Group commented, "We are very excited to see the #97 Vantage GTE has its roof with Hanergy's high-efficiency flexible module. This integration will have meaningful impact both on racing cars and road cars of the future."