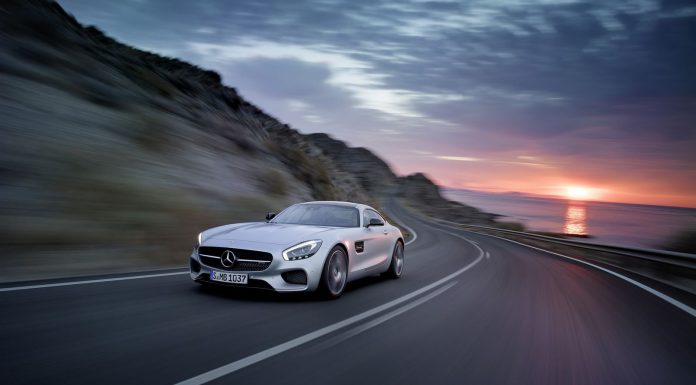 Not too long ago, Mercedes-Benz confirmed that it is preparing a GT3 variant of the new Mercedes-AMG GT for the 2016 racing season. Now AMG engine designer Thomas Ramsteiner has confirmed that the race-spec AMG GT may not actually use the new 4.0-litre twin-turbo V8 powering the road car.
As a matter of fact, Ramsteiner revealed to Car Advice that FIA regulations could mean the Mercedes-AMG GT GT3 will use the same 6.2-litre V8 engine as the SLS AMG GT3.
"While we still don't know any details of the 2016 engine regulations for GT3 racing, I don't think we'll be able to develop the new engine from the GT. It's more likely going to be from our existing 6.2-litre V8," said Ramsteiner.
As a reminder, the GT is the second sports car developed entirely in-house by Mercedes-AMG (the SLS AMG being the first). It gets a front mid-engine layout. The engine of choice is a newly developed AMG 4.0-litre V8 biturbo unit with 462 hp in GT specification. A GT S model is also available producing 510 hp. The engine meets the Euro 6 emissions standard, including the maximum particulate emissions level that takes effect in 2016.
[Via Car Advice]