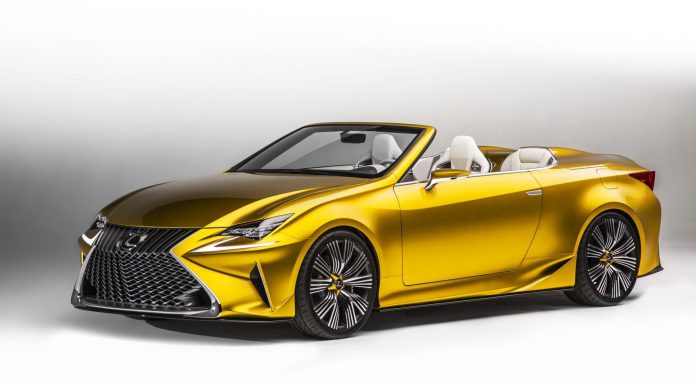 Lexus unveiled the LF-C2 Concept at the Los Angeles Auto Show 2014 just a couple of days ago and reports have emerged that a production-spec RC Convertible inspired by the concept won't happen. As a matter of fact, Motor Trend says that despite a plan being implemented years ago to create the LF-C2 Concept and following it up with a production variant Lexus RC Convertible, the plan has been dropped.
Interestingly, engineers behind the Lexus RC Coupe are said to have specifically engineered the car with a convertible in mind by pre-strengthening it to ensure it could cope with the roof being chopped off. However, Lexus dealerships across the United States are reportedly infuriated by the fact that Lexus decided to do an RC Convertible rather than a variant of the Lexus RX crossover with 3 rows of seats.
Because of this, the Japanese marque has reportedly done a backflip on its decision and is working on a three-row crossover rather than an RC Convertible. As it stands, the wheelbase of the Lexus RX is too small to accommodate any additional seats. As a result, Lexus is working on an all-new crossover using the upcoming LS platform.
The new Lexus crossover will reportedly be targeted squarely at the Mercedes-Benz GL and Audi Q7.
[Via Motor Trend]