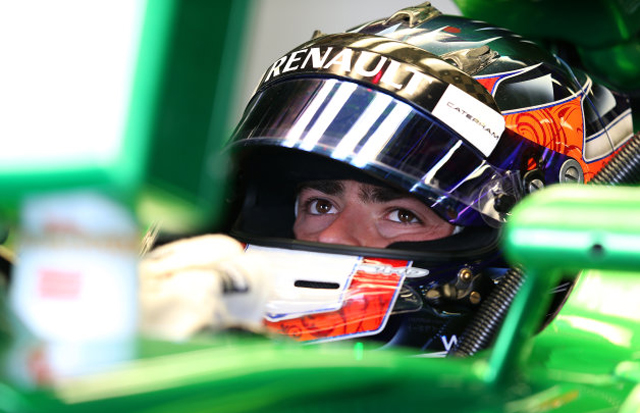 Following its successful crowdfunding campaign, the Caterham F1 Team will compete in this weekend's Abu Dhabi Grand Prix to wrap up the 2014 Formula One season. While the team has been sorting out its finances, Marcus Ericsson has left the team for Sauber leaving Kamui Kobayashi as the only contracted Caterham F1 driver.
As a result, Caterham is set to bring 23-year-old Will Stevens to fill Ericsson's seat for the weekend. Stevens comes straight out of the Formula Renault 3.5 Series where he has managed two wins for the season.
Discussing his appointment to the team for this weekend's race, Stevens said, "I'm absolutely thrilled to be getting this opportunity and am very grateful to everyone involved at Caterham F1 Team for giving it to me. I feel ready for the challenge of my F1 debut and look forward to working as part of the Team in a race environment after all the work we've done together previously in the tests I've completed and back at Leafield in the sim. Hopefully this will be something we will be able to carry through to the 2015 season together".
According to Caterham F1 Team head of engineering operations Gianluca Pisanello, "We know Will very well through his involvement in the Caterham Racing Academy and more importantly he has done a vast amount of time in our simulator, completing around 10,000km, which has built his experience both of this year's car and with the engineering team that are going to Abu Dhabi.
"In addition, his 2014 test at Silverstone in our current car, where he completed over 500kms, was very successful and his race pace was very good. As a result, he was one of our best candidates for this race weekend and we are delighted to have secured his services for our return to the F1 grid. We in fact signed Will last week but have had to wait for confirmation of his Super licence before making our announcement," he said.
[Via Autoblog]