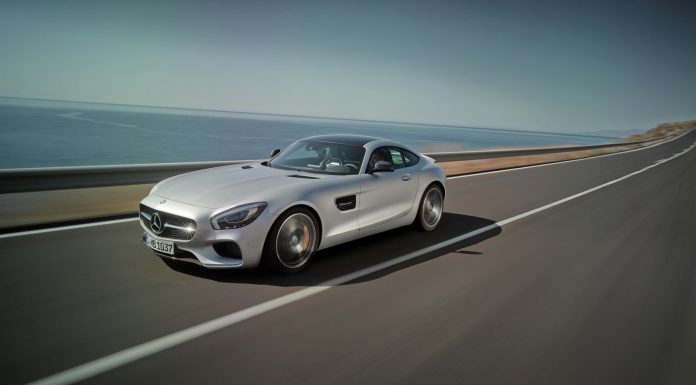 Not too long ago, Mercedes-Benz confirmed that a Black Series variant of the brand new AMG GT is on the cards. Now while speaking exclusively with Autocar, the German manufacturer also confirmed that an FIA GT3 variation of the AMG GT is on the cards to replace the current SLS GT3.
AMG company boss Tobias Moers revealed that this race-spec AMG GT will be available for the 2016 season. While he didn't reveal any additional details about the GT3 variant, Moers did announce some juicy details about the AMG GT Black Series.
"I don't want to make a dragster that's only good for doing 0-100km/h [0-62mph] in 2.8sec. We need more power, less weight, better aerodynamics and different suspension but the targets should be the power to weight ratio, drivability, lap time and tremendous feel," he said.
All up, Mercedes-AMG is planning to strip about 80 kg from the GT S while also boosting power into the 550 hp mark. As a result, the GT Black Series will conceivably reach 100 km/h in 3.6 seconds down from the 3.8 of the GT S while also lapping the Nurburgring 10 seconds faster than the existing range-topper.
[Via Autocar]