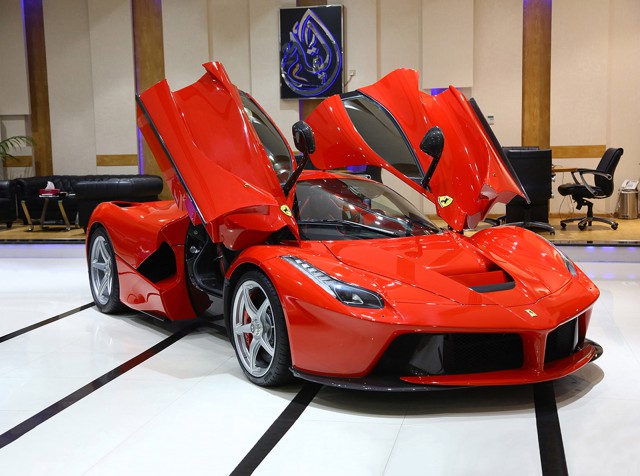 According to Top Gear, the long rumoured Ferrari LaFerrari XX is set to be launched at the company's World Finals event in Abu Dhabi early next month.
Despite some recent rumours suggesting that the LaFerrari XX could use a turbocharged hybrid Formula One V6 derived powertrain, it will instead use the same powertrain as the road-going LaFerrari. However, it will be tuned to deliver around 1050 hp which is 100 hp more than the road car. It is believed that the extra power has been squeezed out of the naturally-aspirated V12 rather than the 161 hp electric motor.
To give you some idea of how fast the LaFerrari XX will be, it's worth comparing it to the FXX. Based on the Ferrari Enzo, the Ferrari FXX Evoluzione delivers 850 hp and can reach 100 km/h in just 2.5 seconds and a theoretical top speed of 400 km/h! Add an extra 200 hp to that and the LaFerrari XX should really break the barriers of what we think cars available to private customers cars capable of.
Beyond the engine upgrades, the LaFerrari XX will receive a brand new aerodynamic kit which we've seen up close during testing in the past. It includes a new front bumper and splitter package, two large aero fins on the rear decklid and a new rear diffuser. Inside, the LaFerrari XX will be stripped out further from the road car and feature race-spec bucket seats.
Just like the Ferrari FXX and Ferrari 599XX, all examples of the LaFerrari XX will be kept at Ferrari HQ and brought out for customers at eight dedicated race days around the world.
[Via Top Gear]