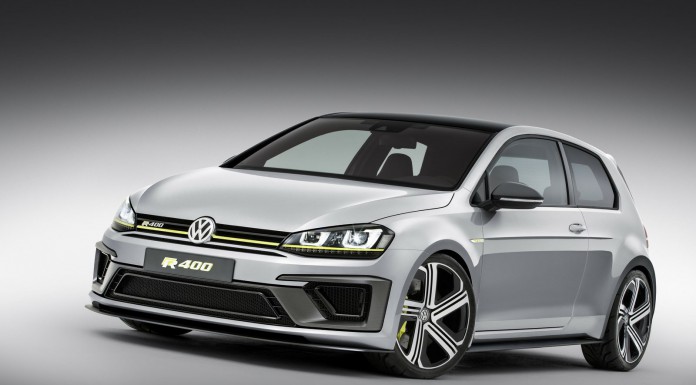 Earlier this year, Volkswagen unveiled the insane Golf R400 Concept. As the name denotes, it delivered a brutal 400 hp from VW's brand new 2.0-litre turbocharged engine. Now it has emerged that the concept will hit the production line next year and act as the firm's range-topping hot hatch.
Car Magazine in the U.K. reports that the production-spec Golf R will maintain the same engine as the concept and consequently become the first from the Volkswagen Group to use it. What's more, it may be fettled even further and deliver 420 hp. Whatever the final horsepower figure is, power will be inevitably sent through all four wheels.
As you would expect, the car will also receive even more potent brakes than those on the current Golf R to help bring the world-beating hot hatch to a stop.
Despite the extra power and performance of the tentatively dubbed 2015 VW Golf R420, it is understood that it won't look as in-your-face as the concept. Instead, VW is apparently set to maintain the understated looks of the existing Golf GTI and Golf R variants albeit with a more prominent rear spoiler and a few other visual modifications.
If these claims are to be believed then we can expect to see the production-spec car at the Frankfurt Motor Show 2015 next September.
[Via Car Magazine]