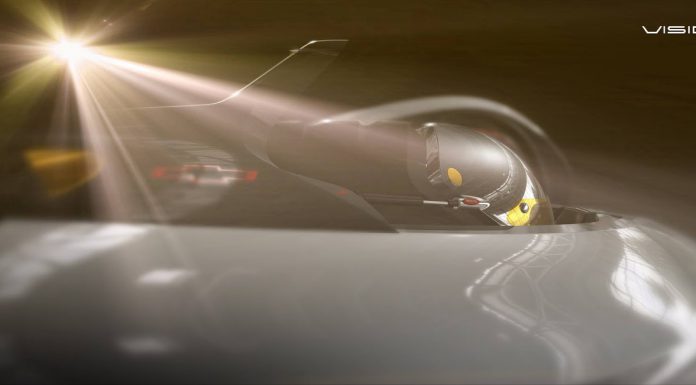 Another Gran Turismo 6 Vision Concept has been teased and this time it comes courtesy of Chevrolet and is a special open-top variant of the Corvette.
It is hard to decipher just what the teaser image shows, but it seems apparent the Corvette Vision GT Concept will bare very few similarities with the road-going seventh-generation Corvette. This would not be at all surprising considering most of the Vision Gran Turismo Concepts released so far are entirely unique and far removed from any production cars on which they are based.
In a statement, Chevrolet said, "When you combine the passion of the video gamer community with the passion of Corvette fans, you get the surprise we have in store for you in a few days. Stay tuned."
Through this, it seems likely that Chevrolet will reveal the car at the Los Angeles Auto Show 2014 starting next week.