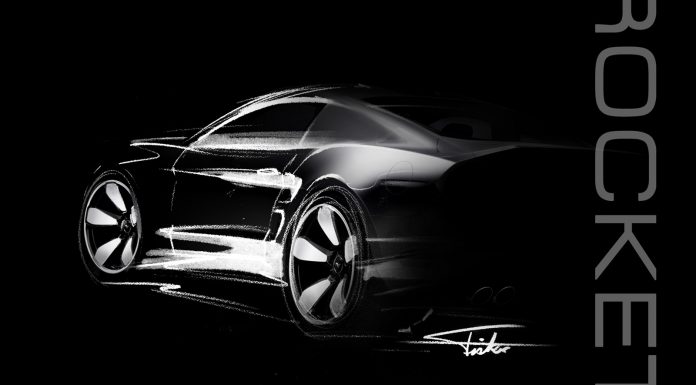 At the Los Angeles Auto Show 2014 starting next week, Fisker Automotive founder Henrik Fisker is set to mark his return to the automotive industry. At the show, he will reveal a special American muscle car built and developed in collaboration with Galpin Auto Sports.
The car will be dubbed the Galpin Fisker Rocket and has been teased through a black and white sketch. While the sketch doesn't reveal much, the car presented certainly resembles the fifth-generation Ford Mustang indicating it could be a very special upgrade package for the Mustang. Alternatively, Fisker may have designed an entirely new car which just takes styling cues and inspiration from modern-day American muscle cars.
Whatever the case, the Galpin Fisker Rocket will feature quad exhaust pipes, large five-spoke wheels, air intakes behind the doors to feed the rear brakes as well as a large bootlid lip spoiler.
Alongside this car, Fisker has also reportedly been working with Galpin Motors and could launch a second car at the annual auto show.