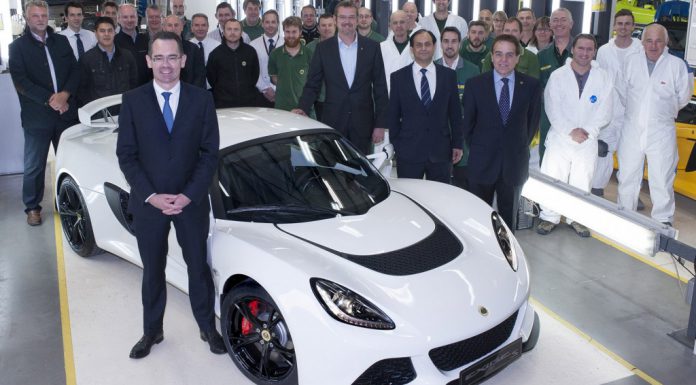 After being in production for right around three years, the 1000th example of the updated Lotus Exige S has just been produced.
The milestone is just the latest in a selection of promising signs from the British sports car manufacturer in recent times. Despite the next-generation Lotus Esprit supercar being ruled out, Lotus is seeing improved sales and beginning to offer more variants for the Elise, Exige and Evora models.
In a recent statement, the company's new chief executive Jean-Marc Gales said, "We have just recorded our strongest October since 2009 for sales which demonstrates the demand for Lotus cars. There is incredible potential for growth in the Middle East, China and ASEAN countries, where the automatic option for the Exige is anticipated to stimulate customer demand further."
Beneath the skin, the Lotus Exige S uses a Toyota derived supercharged V6 engine delivering a total of 345 hp. As a result, the car can hit 100 km/h in a mere 3.9 seconds.