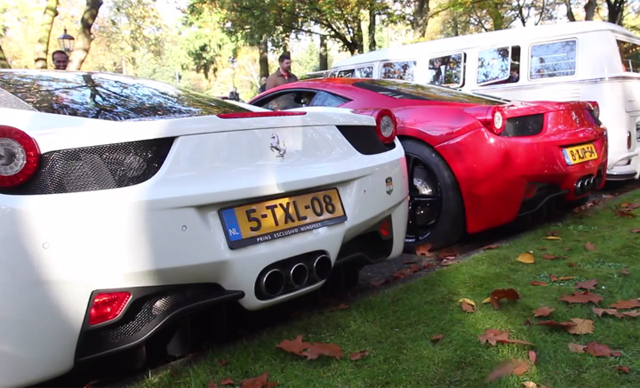 It is hard to believe that it has been over five years since the Ferrari 458 Italia was revealed. Despite being significantly older than both the Lamborghini Huracan and McLaren 650S, it is by all accounts just as impressive to drive thanks largely to its screaming 4.5-litre naturally-aspirated V8 engine.
[youtube]https://www.youtube.com/watch?v=QZFKbr-bmPI[/youtube]
Recently in the Netherlands, two 458 Italias were filmed hitting the streets alongside each other and in the process, got up to some really exciting antics including hard acceleration runs with the white example also performing some donuts to the thrilled crowd!