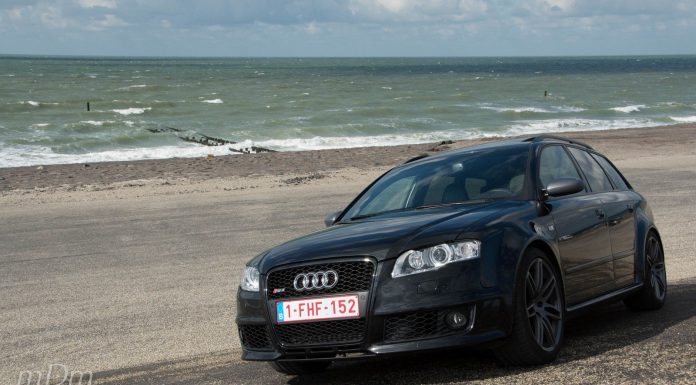 The Audi RS4 is known, probably by all of us, as the sportive version of the very popular Audi A4. The German constructor brought this car on the market to get into competition with the BMW M3 and Mercedes-Benz C63 AMG. The very first RS4 was launched by Audi back in 1999 and was only available as 'Avant' version.
The original RS4 came with a 2.7 liter bi-turbo V6 engine with an output of 380 hp together with 440 Nm. The production of this car was stopped in 2001. Only 5 years later Audi came with the second generation RS4, based on the B7 A4. The reason for the time gap between the two models is the fact that Audi only wanted to create one RS model in its line-up in one time. True car enthusiasts among us will know that Audi had an RS6 in production during the 2001 and 2006.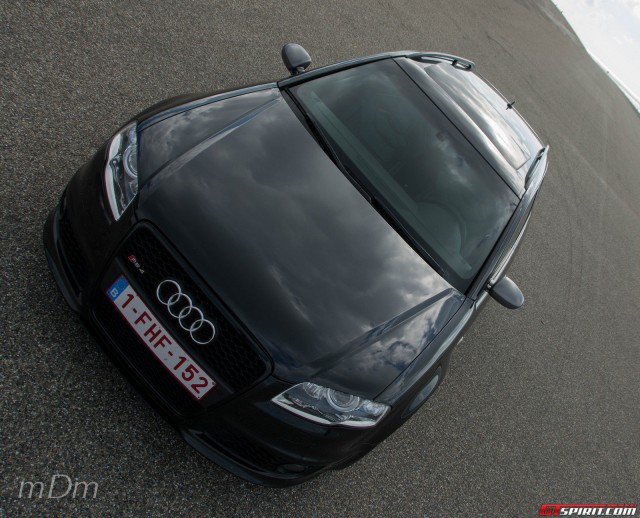 The second generation RS4, launched in 2006, came with a 4.2 liter V8 FSI engine with an output of 420 hp together with 430 Nm. Different to the first generation, this one was built as a sedan, avant and cabriolet. Production was stopped early 2008. The most recent RS 4 was presented in 2012 during the Geneva Motor Show. This third generation RS4 made the Germans decide again to only build an 'Avant' version with a 4.2 liter V8 FSI engine having 450 hp.
Thanks to a good friend of GTspirit, we took an all black B7 RS4 Avant out for an afternoon. Needless to say that we had a lot of fun driving the car. Without breaking too many traffic rules we could feel the true power coming from the engine every time we floored the gas pedal. The safe feeling when going fast through corners is simply amazing. This is of course thanks to its all-wheel drive system, Quattro. What we like most about this car is its discretion. A 420 hp strong V8 engined car that can sneak quietly through city-traffic and only gets the attention of people who respect a car like this. What else do you want from a daily driver?