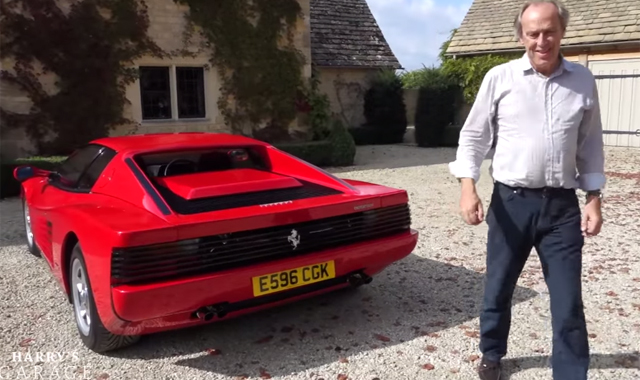 Very few cars in Ferrari's long and proud history have a name quite as iconic or recognisable as the Ferrari Testarossa. In the latest episode of Harry's Garage, the evo magazine founder walks us through his iconic 1987 Ferrari Testarossa.
During the clip, Harry looks at all the details which make the Testarossa so memorable. These of course include its engine, the overall exterior design as well as its interior. It is at the 10-minute mark however where the real action begins, as Harry gets behind the wheel and shows us what is likely to live with a Testarossa.
[youtube]https://www.youtube.com/watch?v=1XlPUQjmJyk#t=23[/youtube]
In case you didn't know, the Ferrari Testarossa is powered by a 4.9-litre flat 12-cylinder engine delivering a total of 290 hp at 6300 rpm as well as 361 lb-ft of torque at 4500 rpm. It also tips the scales at 1506 kg and can reach 100 km/h in a very respectable 5.3 seconds.