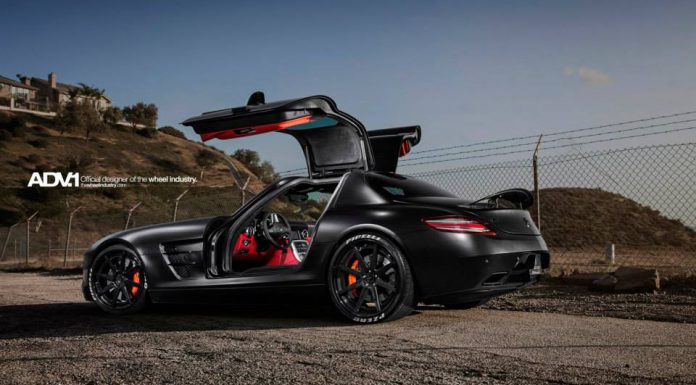 Because customer deliveries of the Mercedes-AMG GT have yet to begin, the Mercedes-Benz SLS AMG is still the most potent modern sports car from the German manufacturer. While its production lifecycle was cut-short, the SLS AMG still draws the eye.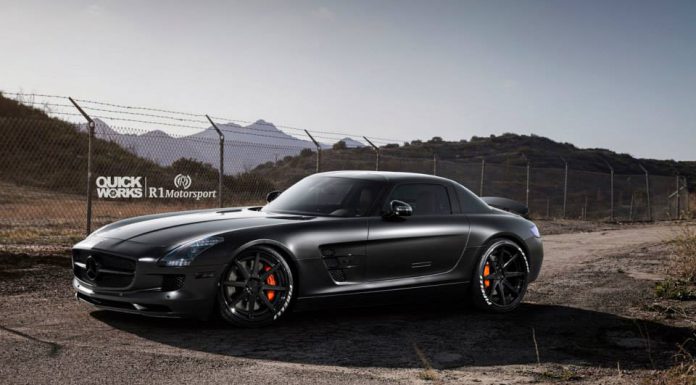 This particular example is especially noteworthy as it is finished in a shade of satin black. To complement the looks, R1 Motorsports has fitted a set of black ADV.1 wheels. It also includes bright orange brake calipers and a red interior.
So tell us below, does this Mercedes-Benz SLS AMG do it for you?