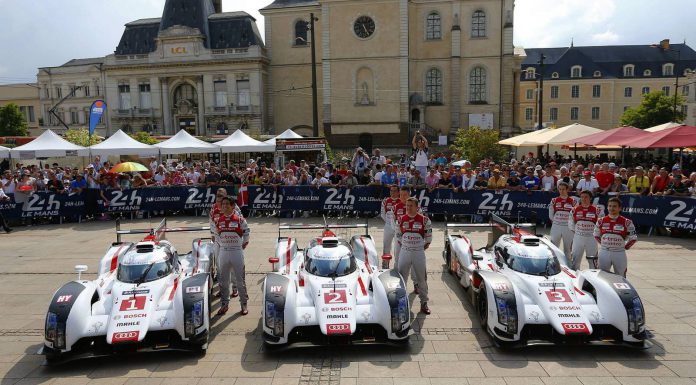 According to new reports, Audi is preparing to pull out of DTM racing as well as the World Endurance Championship in order to step into Formula One for the 2016 season.
According to Motoring, insiders at Audi as well as the Volkswagen Group, the move will be made on the back of internal pressures in the Volkswagen Group with the German firm's retirement from the WEC to make way for Porsche as Volkswagen's sole Le Mans LMP1 entrant.
Audi will reportedly leave both series at the end of the 2015 season and a switch to Formula One would see Audi competing the series for the very first time in the modern-area of F1.
Insiders suggest that Audi is interested in buying a Formula One outfit and combining its development prowess into the team. A sponsorship deal with Red Bull could see Audi take control of either the Toro Rosso team or alternatively, four-time world constructor's champions, Red Bull Racing.
One fact fuelling speculation further is that earlier this month, Audi recruited former Ferrari Formula One team principal Stefano Domenicali. Additionally, Red Bull Racing's contract with engine-supplier Renault runs out at the end of 2015.
Finally, the same report suggests that current Ferrari driver Fernando Alonso could be signed with Audi for 2016 if he is forced to take the 2015 season off if he cannot find a drive with McLaren-Honda.
[Via motoring.com]