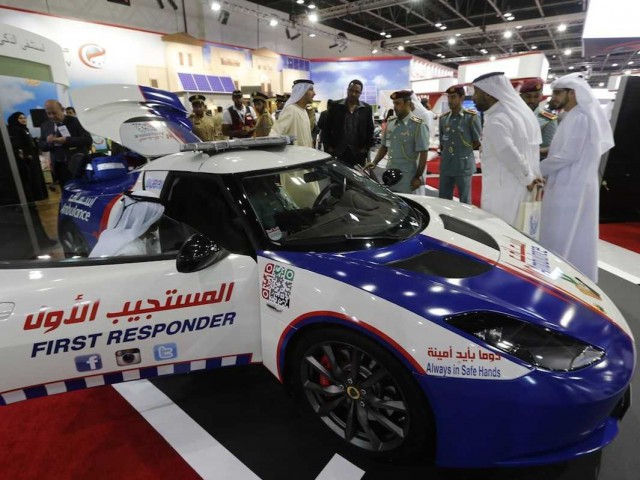 The Dubai Police force is known worldwide for its truly phenomenal supercar fleet. Now the Dubai Health Authority has jumped onboard the emerging trend and just revealed its Lotus Evora S 'ambulance'.
Obviously due to the compact size of the Lotus Evora, it won't transport those in need to hospital. What it will do however, is help first responders to arrive on scene as quickly as possible. To help distinguish it from any other Evora S models on Dubai roads, it features a bright blue and white livery as well as a prominent roof-mounted light bar.
Some other unique features include a heart rate and blood pressure monitors, an oxygen supply and a defibrillator.