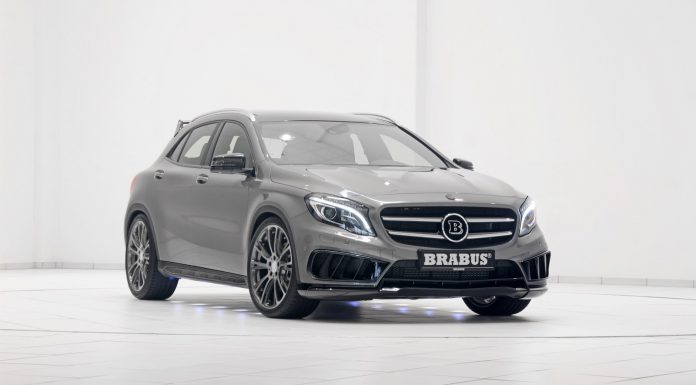 Just a few months after Brabus unveiled its tuned Mercedes-Benz GLA, the German tuner has revealed its upgraded GLA45 AMG. The Mercedes-Benz GLA45 AMG is already an extremely potent car but Brabus has made it even more special.
Typically, its turbocharged 2.0-litre four-cylinder delivers a very impressive 355 hp and 331 lb-ft of torque. However, Brabus has managed to bump power up to 395 hp as well as 369 lb-ft. As a result, it'll sprint to 100 km/h in a speedy 4.4 seconds as well as a 270 km/h top speed.
As is typical with Brabus upgrades of this sort, they've also thoroughly tweaked the exterior of the GLA45 AMG while also fettling with the interior. Across the exterior of the vehicle you can find a new front bumper and splitter package, revised side skirts and new sports allow wheels. At the rear, it features new quad tailpipes, an aggressive diffuser, Brabus badging and a high roof-mounted wing. LED lighting is also featured under the car with a sports suspension system which drops the ride height by 25 mm also available.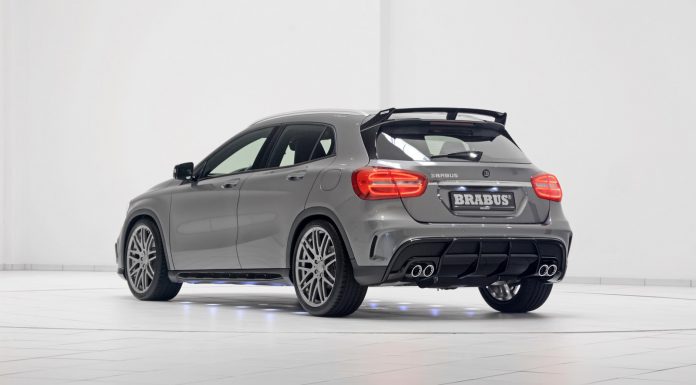 In the interior, Brabus has implemented a range of new leather accents, aluminium sports pedals and aluminium paddle shifters.