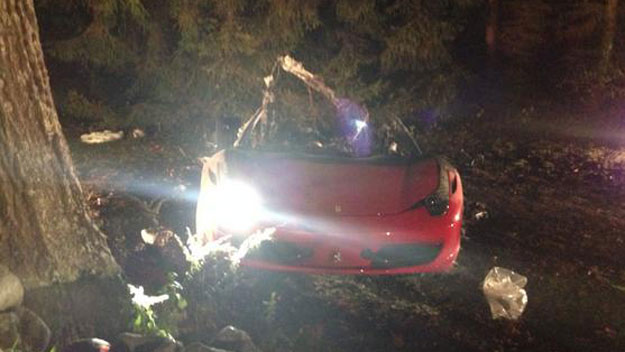 Two have been killed in a horrific Ferrari 458 Italia crash in Middleton, near Boston, after the Italian supercar hit a wall and came to a rest against a tree.
Following the impact, the 458 Italia burst into flames and before long, the entire car was ablaze with one witness claiming the flames stretched 20 to 30 feet into the air.
The crash is currently being investigated by the local authorities and according to WBZ-TV, speed could have been a factor in the crash on what is a rather narrow and windy stretch of tarmac.
Discussing the crash, Middleton Fire Chief Frank Twist said, "It's a terrible tragedy. Our hearts go out to the families. It's a small town, and it will have an impact, I'm sure."
[Via CBS Boston]