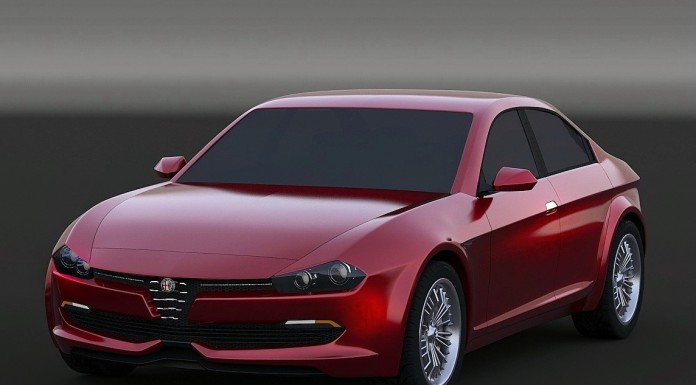 In the fourth quarter of next year, Alfa Romeo will unveil its Giulia sedan. Designed to rival the likes of the BMW 3-Series and Mercedes-Benz C-Class, the Giulia will be up against some seriously stiff competition.
Because no Alfa Romeo Giulia prototypes have been spied testing in production guise and have instead been using custom Maserati Ghibli shells, it is unclear just how the car will look. Not too long ago, some very enticing renderings of the Giulia emerged and now the car has been imagined by MPCardesign.
Unlike previous Giulia renderings which depicted the car has having very smooth and flowing lines, the Giulia presented here features a significantly sharper design. It features prominently flared wheel arches, an eye-catching crease running from the tip of the headlights across the doors and joining up to the corner of the taillights. Additionally, the headlights and taillights are quite boxy unlike the round ones from cars like the 8C and the new 4C.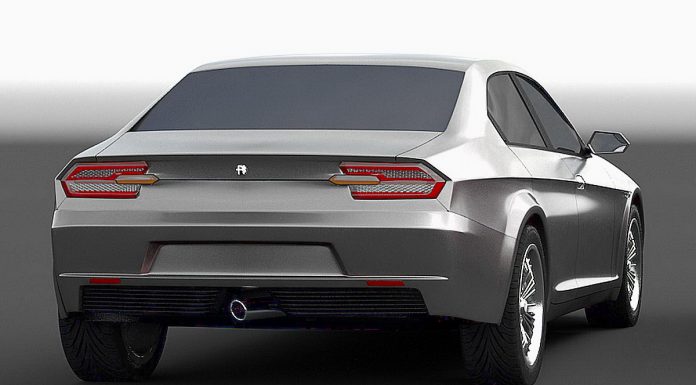 Whatever the Giulia does look like, it will be released in part to celebrate the 105th anniversary of the Italian brand, It will also ride on the new rear-wheel drive Giorgio platform set to be used by Chrysler and Dodge cars in the future. At the top of the range will be the Alfa Romeo Giulia Cloverleaf with it pinned to take the fight to the latest M3 and upcoming twin-turbo C63 AMG with upwards of 520 hp!
Under the hood, it will feature a truly ferocious 3.0-litre biturbo V6 engine straight from the Maserati Ghibli. This engine is built by none other than Ferrari and in Giulia Cloverleaf guise, is expected to produce between 480 hp and 520 hp. Whichever of those power outputs is chosen, the car will be significantly more powerful than the 425 hp M3.
[Via MPCarDesign]