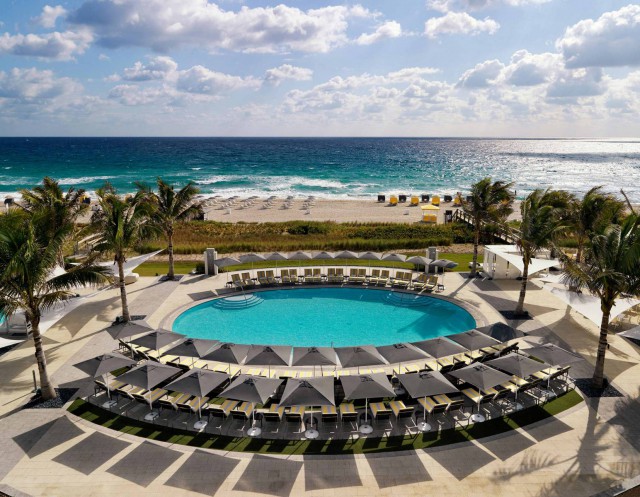 American luxury hotel chain Waldorf Astoria has announced it will begin to offer special supercar driving experiences at six of its landmark properties in the United States. The new driving program will allow hotel guests to climb behind the wheel of three different supercars while travelling on pre-planned routes handpicked to provide an unforgettable drive.
Participants will have the opportunity to drive the Ferrari 458 Italia Spider, McLaren 12C and Porsche 911 Turbo while under the guidance of Belgian racecar driver Didier Theys. The driving experience will begin with an introduction and tutorial on each vehicle before motorists head out on a stunning driving route which will take them past impressive scenery and famous historic landmarks.
Six Waldorf Astoria locations in Utah, California, Scottsdale, Arizona, Louisiana and Florida will host driving experience events. The different locations will offer drivers a variety of scenery and roads to drive on. For example, the pre-planned course in Utah will take them past the Provo Canyon and Bridal Veil Falls, while the California route will include stops along the San Bernardino National Forest and Big Bear Mountain.
"The Waldorf Astoria brand has provided unforgettable experiences for its guests for more than a century," said global head of Waldorf Astoria Resorts John T.A. Vanderslice. "This program continues our legacy by offering our clientele authentic and unforgettable moments that further connect them to our properties in an extraordinarily modern and interactive way."
The total drive time for the events will be approximately three hours, which will cost aspiring supercar drivers $999 USD. Would you pay that for a three-hour blast in one of your favorite supercars?