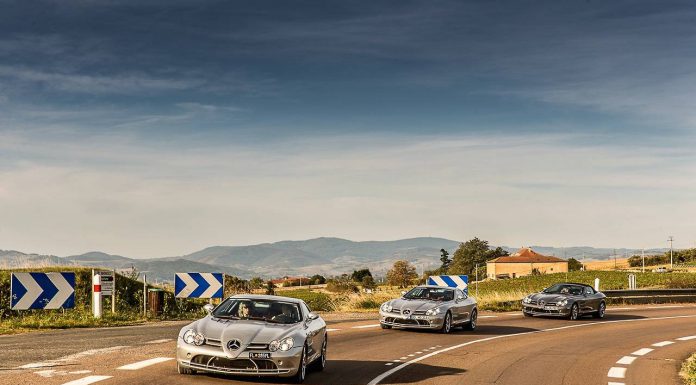 The Mercedes-Benz SLR Club is, as you may have guessed, a large club of Mercedes-McLaren SLR owners who often meet to participate in group drive events, car shows and other automotive-related outings. One of the club's largest gatherings, the Tour du Solel 2014, recently came to a close after participants drove well over 1000 km from the Provence region of France to Barcelona, Spain.
Many different variations of Mercedes SLR models participated in the 5-day Tour du Soleil. Among them were multiple 1 of 75 SLR Sterling Moss models and coupe and roadster variants of the high performance 722 Edition. The stunning scenery provided an excellent backdrop throughout the entire tour as the convoy of supercars travelled through Europe.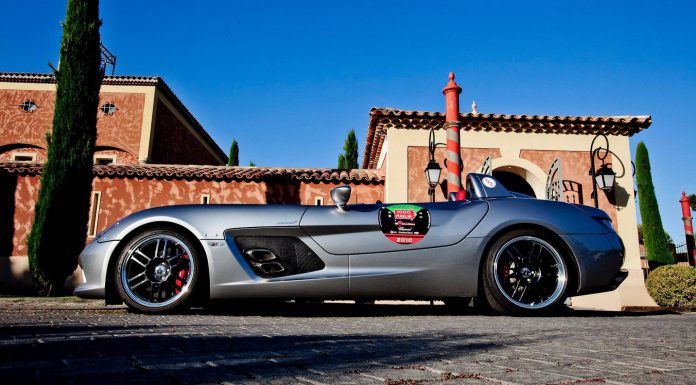 The road trip was completed over a 5-day period as participants drank in the stunning French and Spanish countrysides and stopped at different tourist destinations along the way. The third day of the trip was extra special, with drivers covering over 490 kilometres as they rolled through France's Cathar region.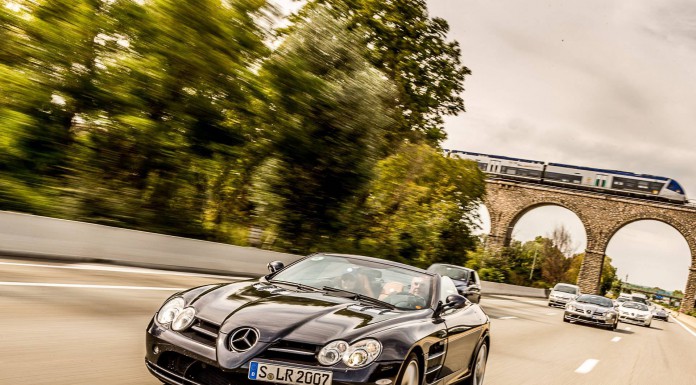 The SLR McLaren was revealed at the 2003 Frankfurt Motor Show and was produced for a long seven years until it was replaced by the SLS AMG in 2010. Despite this, it's output of 617 horsepower and its clean styling are still impressive today!