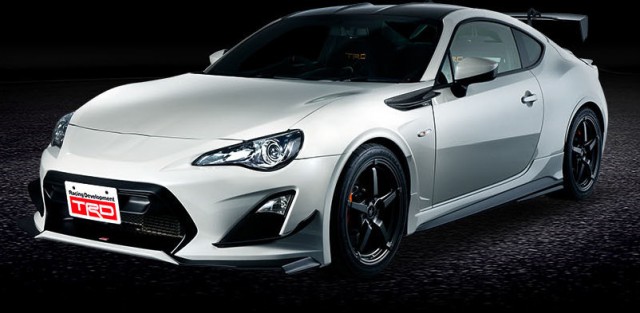 Another special edition variant of the popular Toyota GT86 sports car has been revealed and as we've come to expect, it maintains the same naturally-aspirated 2.0-litre four-cylinder engine as the stock car. Dubbed the 2015 Toyota GT86 14R-60, this new variant does however feature a selection of visual, aerodynamic and mechanical changes alongside the stock engine.
On a performance front, the Toyota GT86 14R-60 features a reinforced clutch, a new air filter and engine oil cooler, lightweight flywheel and a potent mechanical limited-slip differential courtesy of Toyota Racing Development (TRD). Elsewhere, the standard six-speed manual transmission has been tweaked with different gearing and a revised final drive ratio.
Elsewhere, a new set of coilovers have been fitted to provide exceptional handling alongside a couple of shock tower braces both at the front and at the rear. Completing the mechanical upgrades are a set of beefed up brakes.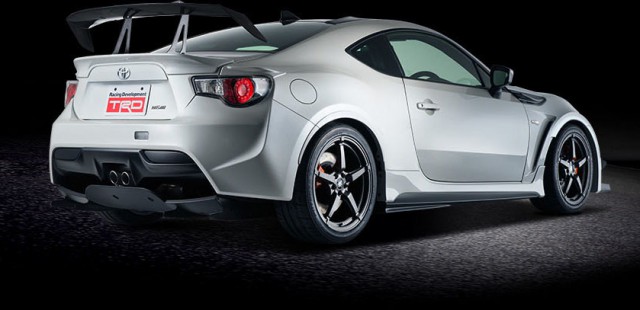 From a visual standpoint, the Toyota GT86 14R-60 adopts a complete bodykit with a towering rear wing, new side skirts, an aggressive front bumper incorporating canards and a menacing front splitter. Elsewhere, a new set of forged 18-inch wheels have been fitted alongside a lightweight carbon fibre roof.
In the cabin, the GT96 14R-60 features TRD racing seats with four-point harnesses. The rear seats have also been removed to drop some unnecessary weight.