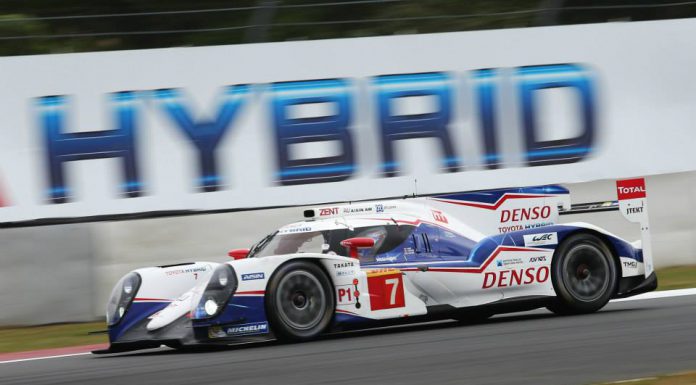 Toyota has dominated the FIA WEC 6 Hours of Fuji at the Fuji International home circuit with a double podium finish, styled 1 and 2. It was a dull race for Audi as their two LMP1 cars failed to make it to the podium. Instead, the last and third place on the podium was taken by the No.20 Porsche 919 Hybrid with its sister car, No.14 finishing in fourth.
Toyota now sits ahead of the championship with an 8 point lead and three races away from clinching the title. The No.8 Toyota TS040 Hybrid driven by Anthony Davidson and Sébastien Buemi crossed the line first to claim the win. Alexander Wurz, Stéphane Sarrazin and Kazuki Nakajima crossed the line 25 seconds later in the No.7 car to give Toyota a double win at home.
The No.20 Porsche 919 Hybrid of Timo Bernhard, Mark Webber and Brendon Hartley fought well to finish in third and give Porsche a podium finish. The No.1 and No.2 Audi R18 e-tron quattro cars finished far behind in fifth and sixth places. Audi is second on the manufacturers' standings, 8 points shy of Toyota. They have the next three races to close in on that gap in order to win the title again.
The win in the LMP2 class went to Ligier JS P2 – Nissan which shared the podium with the Oreca 03R – Nissan and Morgan-Judd. Action in the GTE classes was left to the three manufacturers Ferrari, Aston Martin and Porsche. In the GTE Pro class, Ferrari outmatched the rest with a 1-2 finish sharing the podium with the No.99 Aston Martin V8 Vantage of Alex Macdowall, Darryl O'young and Fernando Rees.
Likewise, in the GTE-Am class Aston Martin outmatched the rest with a 1-2 finish, thanks to Kristian Poulsen, David Heinemeier-Hansson and Nicki Thiim in the No.95 car and Paul Dalla Lana, Pedro Lamy, Christoffer Nygaard in the No.98 car. The No.75 Porsche 911 RSR of François Perrodo, Emmanuel Collard and Matthieu Vaxivière finished in third.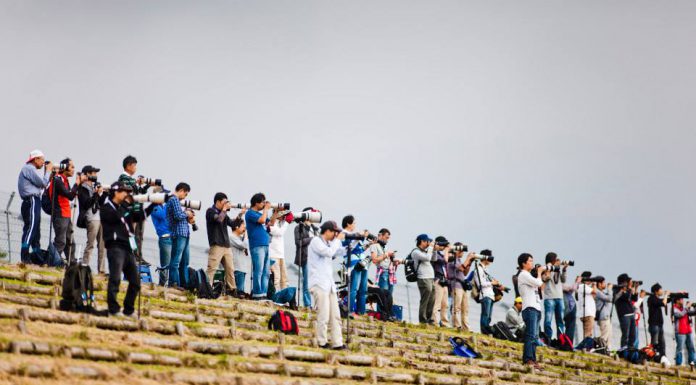 The next race will be the 6 Hours of Shanghai on 2nd November.
Results: