In the automotive world, shades of bright green are best associated with Lamborghinis. However, Florida-based MetroWrapz recently decided to create a lime green Ferrari 458 Spider and it is certainly the brightest Ferrari we've ever laid eyes on.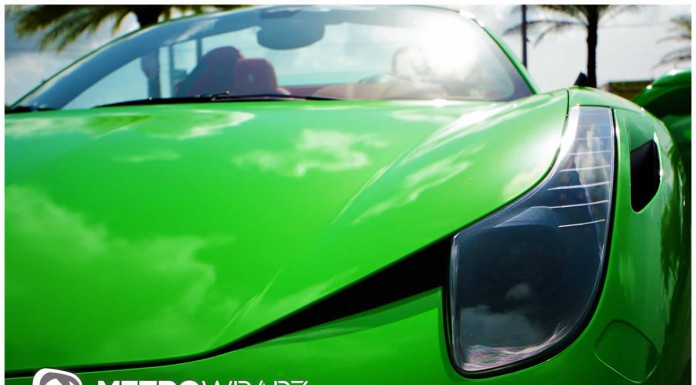 It is hard to tell just how green the car is in the flesh as the photos have inevitably been tweaked to increase the contrast. Nevertheless, it is certainly more flamboyant than any shade of green currently offered by Lamborghini.
When combined with the red leather interior, there's no denying the fact that this 458 is simply out of this world!