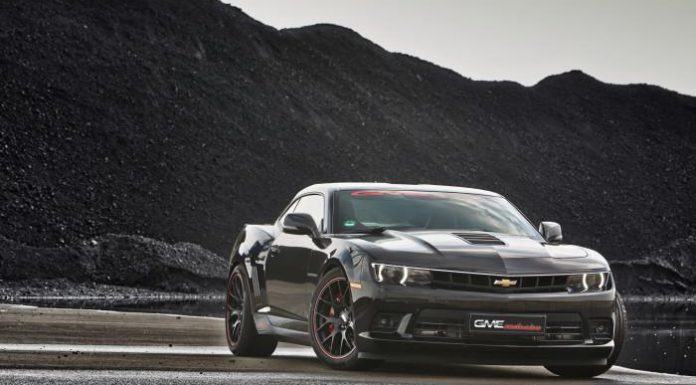 The Chevrolet Camaro may not be all that common in Europe compared to its homeland but German tuner GME Exclusive has just revealed its performance kit for the popular American muscle car.
This particular kit is built around the Camaro SS. Typically, the Chevrolet Camaro SS pumps out an impressive 432 hp and 420 lb-ft of torque from its naturally-aspirated 6.2-litre V8 engine. However, thanks to the installation of a supercharger and a custom exhaust, the Camaro SS by GME Exclusive now pumps out a supercar rivalling 619 hp and 510 lb-ft of torque.
Thanks to this hefty boost in power, the GME Exclusive Camaro SS will hit 100 km/h in a mere 3.5 seconds and 200 km/h in just 11.8 seconds. The top speed has also been increased with it now sitting at 300 km/h (186 mph).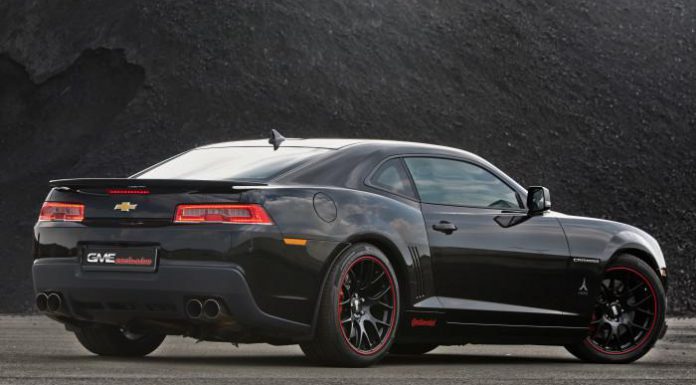 Thankfully, GME Exclusive didn't simply stop their Camaro SS upgrades with the engine. Consequently, they have installed coilovers, new black 20-inch forged wheels and a beefed up brake system. These new brakes include massive eight-piston calipers at the front and four-piston calipers at the rear.