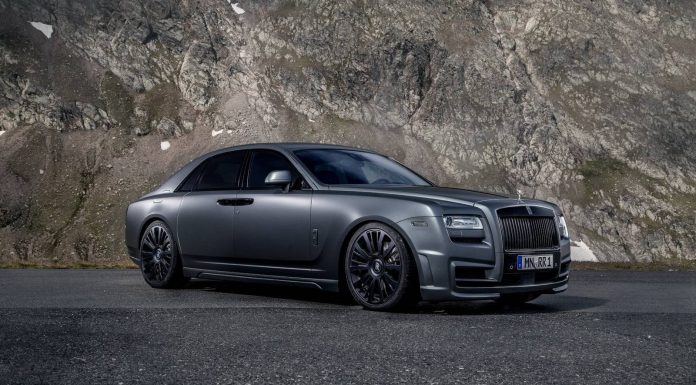 The Novitec Group has just announced its brand new tuning brand dubbed Spofec to sit alongside Novitec Rosso, Novitec Torado and Novitec Tridente. Spofec will be dedicated to upgraded Rolls-Royce cars and to celebrate the launch, the firm has just unveiled its customised Rolls-Royce Ghost.
Spofec has thoroughly upgraded the body of the Rolls-Royce Ghost and consequently fitted it with new bumpers and panels which not only add an entirely new in-your-face visual element to the luxury car but also serve an aerodynamic purpose. Accordingly, a new front bumper is fitted with it seeing new air intakes and added aggression.
Furthermore, Spofec has fitted redesigned rocker panels and a new rear bumper alongside a subtle rear bootlid lip spoiler. New wheels are also available. The 22-inch wheels can be finished in silver, matte black, gloss black or a titanium finish and are mounted with tyres measuring 265/35 ZR22 and 295/30 ZR22 at the tail end. The tyres are from Pirelli although it is unclear just which model they are.
The suspension system of the Rolls-Royce Ghost has also been updated through the fitment of a special Spofec suspension module. It lowers the ride height of the car by about 40 mm at speeds below 140 km/h while at higher speeds, the car automatically returns to its standard ride height.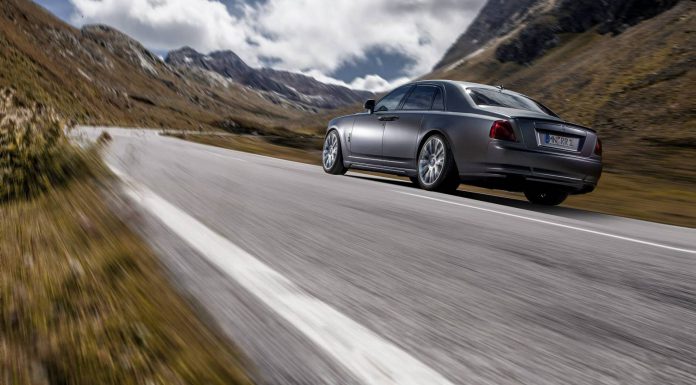 An upgraded brake system has also been fitted. New carbon ceramic brake discs measuring 405 x 30 mm at the front and 395 x 38 mm at the back have been installed. Alone, these new brakes shed 38 kilograms from the overall weight of the Ghost.
On an engine standpoint, two upgrades are offered. The first N-Tronic performance kit sees power from the 6.6-litre twin-turbocharged V12 engine rise to 686 hp at 5400 rpm from 601 hp and torque reaching 958 Nm from 780 Nm. The optional N-Tronic V-Spec engine kit adds even more power boosting the car up to 709 hp and 978 Nm of torque. Consequently, 100 km/h is reached in a mere 4.4 seconds.