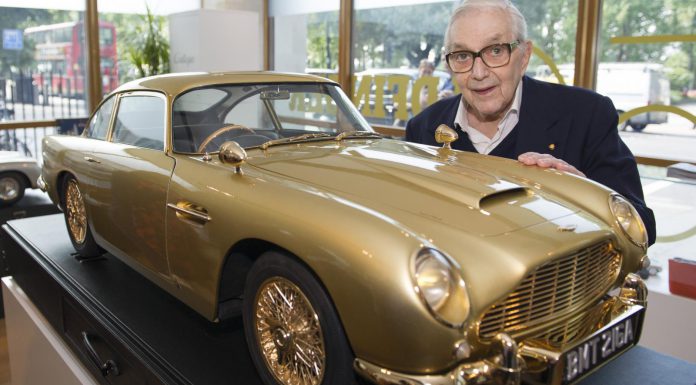 A gold plated Aston Martin DB5 scale model is set to go under the hammer for charity as part of the 50th anniversary celebrations since the car debuted in James Bond's Goldfinger.
The replica DB5 has been signed by legendary Bond production designer Sir Ken Adam, who designed the Q branch modifications to the car for Sean Connery as agent 007 in 1964's Goldfinger.
The model has been created via 3D scans of the full size DB5 to achieve complete accuracy. It then features 24-carat gold plated detailing and comes equipped with radio controlled machine guns and a revolving number plate.
The car is currently on auction at Christies and when the online auction closes on September 17, it is expected to fetch between $66,000 and $100,000.
[Via Christies]