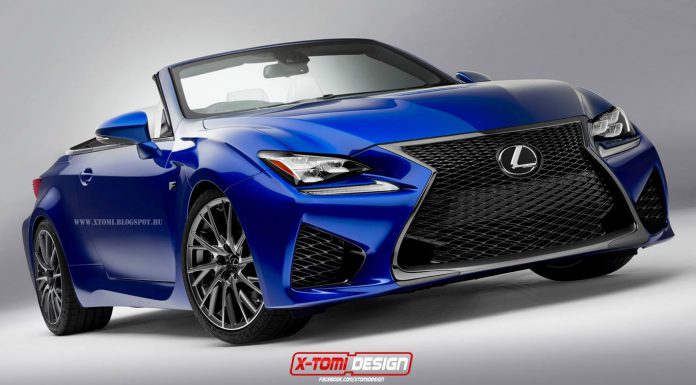 Just yesterday it emerged that Lexus is planning to release a high-performance GS F sedan in 2016 alongside a four-door RC F. Additionally, the possibility of the Japanese marque creating an RC F convertible was mentioned as a rival to the new BMW M4 Convertible.
On the back of this, X-Tomi Design has decided to imagine how a drop-top Lexus RC F would look. Ultimately, it looks just the way you'd expect such a car to. The lack of a fixed roof gives the sports car a sense of being longer than the coupe and as we've seen with the regular Lexus RC Convertible, the design of the car works quite well as a drop-top.
What do you think about the Lexus RC F Convertible presented?
[Via X-Tomi Design]