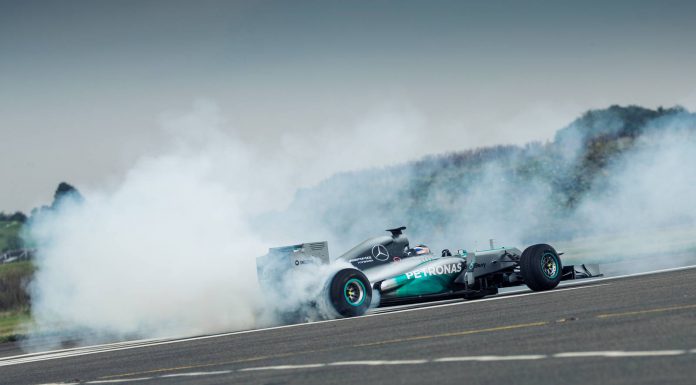 At the recent Race the Runway event in Scotland, a Mercedes AMG Petronas F1W03 Formula One car stole the show after recorded a 310 km/h top speed.
While modern Formula One cars can reach upwards of 350 km/h on circuits like Monza, seeing any car, particularly an F1 car, at such high speeds is always a thrill.
During the run, former Formula One and Le Mans driver Anthony Davidson was behind the wheel. He managed to hit 100 km/h in just 2.9 seconds, 200 km/h in 5.7 seconds and 300 km/h in 14.9 seconds. Admittedly these times aren't entirely reflective of what an F1 car can achieve with the road-legal McLaren P1 for example, capable of hitting 300 km/h in just 16.5 seconds!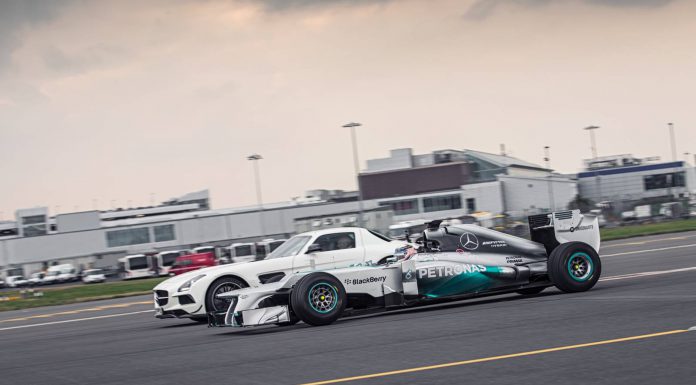 Mercedes-Benz sponsored the event once again and the likes of an A45 AMG, C63 AMG Black Series, E63 AMG S, S63 AMG Coupe and SLS AMG Black Series all hit the runway.