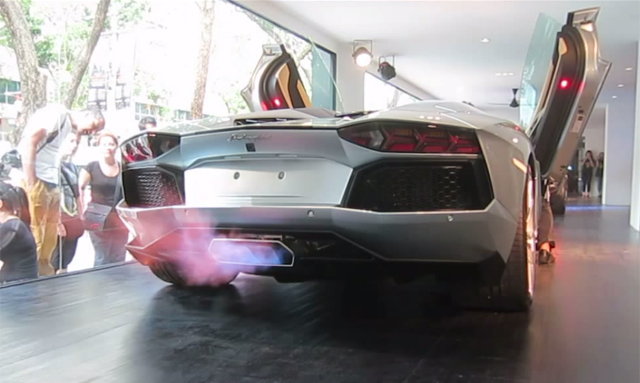 A stunning Lamborghini Aventador Roadster is currently on display at the exclusive Euro Sports Auto dealership in Singapore and as the following video shows, they're more than happy to put on an extraordinary auditory display of the Italian supercar for those both inside and outside the dealer.
[youtube]https://www.youtube.com/watch?v=nk2ZrDBZPc4[/youtube]
Thanks to some furious revving, the Aventador Roadster begins to spit some massive flames in the way an Aventador knows best. The resulting combination of a screaming 6.5-litre V12 engine delivering 692 hp as well as huge flames pouring out from the exhaust makes for an awesome sight!