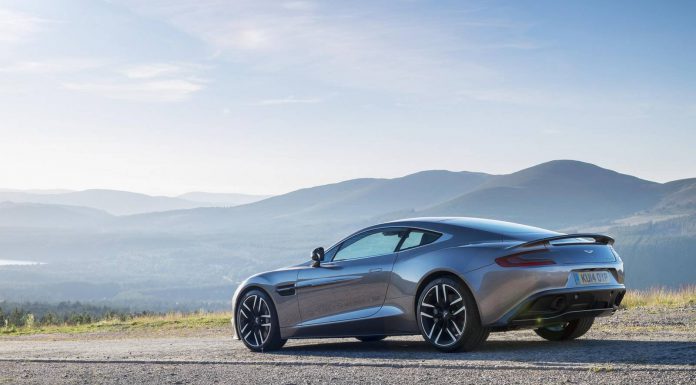 It has emerged that Andy Palmer, the recently appointed CEO of Aston Martin, wanted the Renault-Nissan alliance to buy a stake in the British sports car manufacturer.
According to a company insider, Palmer encouraged the head of the Renault-Nissan alliance, Carlos Ghosn to invest in Aston Martin but the insider said despite looking closely at the proposal, they passed up on the opportunity.
With Daimler recently increasing their state in Aston Martin to 5 per cent and the British marque's partnership with AMG, it is evidently too late for Nissan to significantly invest in the firm.
Palmer's new role at Aston Martin will see him assume operational responsibility for all aspects of the business through the company's next phase of technology and product creation. With 35 years of experience in the automotive industry, Palmer, 51, will begin his duties with the British sports car maker after completing a transition period from Nissan.
In 2012, Palmer was named as the automotive industry's most influential British executive by Auto Express and then in 2013, named the world's third most influential chief marketing officer behind the CMO's of Apple and Samsung.
When recently discussing the appointment of Palmer as Aston Martin's new CEO, the shareholder board said, "We're delighted that Andy will join us as our new CEO at this important time at Aston Martin. Andy's wealth of experience on the global automotive stage in marketing and sales, engineering and technology, and luxury and brand management will be instrumental in taking Aston Martin forward through its most significant and ambitious period of investment to date."
The next few years are shaping up to be the most exciting and important in the company's long history. Starting in 2016, a brand new Aston Martin DB9 will be launched and kick-start a selection of new models. Following on from the next-generation DB9, all Aston Martins will be AMG powered and use electrical infrastructures borrowed from AMG.