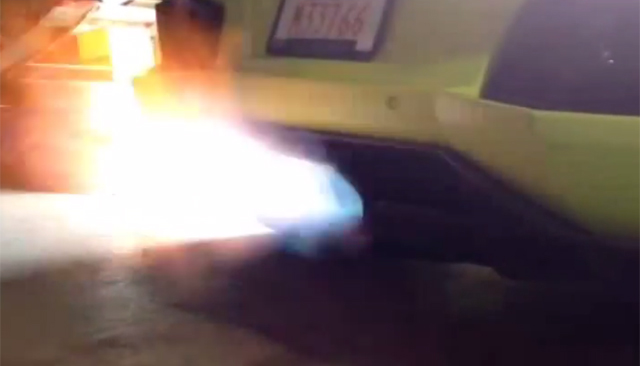 With the possible exception of the mighty twin-turbocharged McLaren P1, there is no car on the market that spits flames quite like the V12-powered Lamborghini Aventador.
[youtube]https://www.youtube.com/watch?v=SC9kAzB_oMY[/youtube]
The following example was recently spotted shooting flames in Canada and thanks to the ECU Tuning Group, has been fitted with a Frequency Intelligent exhaust system with the cats deleted.
For a better listen to this insane Aventador exhaust system, click here.