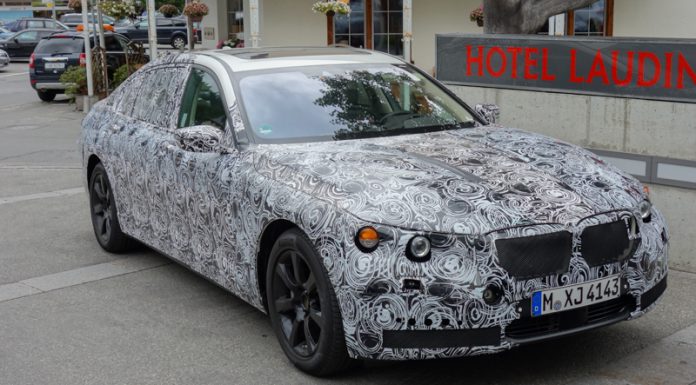 A selection of next-generation 2016 BMW 7-Series prototypes as well as as the upcoming BMW X7 prototype were recently spied testing under heavy camouflage by our good friend David Kaiser Photography.
The BMW X7 will be built at the company's South Carolina production facility and it is hoped that thanks to the X7 and X4, this plant will produce 450,000 cars annually.
It is hoped that the X7 will prove exceptionally popular in the US, China and Russia and will inevitably be over 5 metres in length. As with all other BMW X models, the X7 will be available with a host of engines many of which will be borrowed from in-house. For example, it is very likely that one variant of the upcoming BMW X7 will utilise the 3.0-liter tri-turbocharged engine diesel like the current M50d delivering 381 hp and an impressive 545 lb-ft of torque.
Further down the road, we can also expect to see BMW's current range-topping 4.4-liter twin-turbo V8 also become made available in M specification.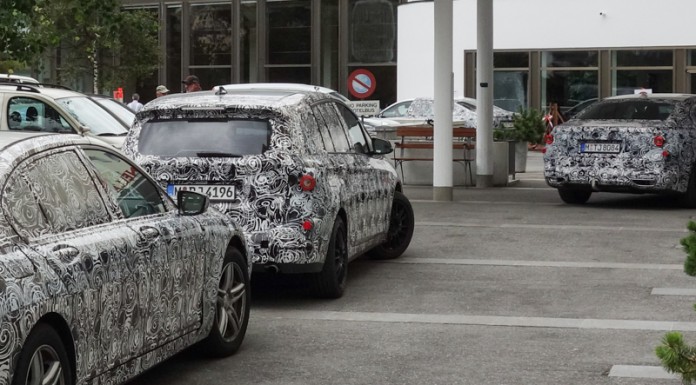 As for the 2016 BMW 7-Series, it will use carbon fibre in its construction. Of course, the launch of the next 7-Series in 2015 will follow on from the i3 and i8 both of which utilise carbon fibre extensively. It is believed that the car will utilise a chassis combining both aluminium and carbon chassis which could aid in a drastic 204 kg weight reduction over the outgoing BMW 7-Series model.
Beneath the new lightweight body, a host of engines will be available for the new 7-Series. While manufacturers are indeed adopting smaller and smaller engines, we expect range-topping V12s to be available. Additionally, a pair of petrol and diesel turbocharged 3.0-litre inline six-cylinder engines are set to be used as well as an improved V8.
Due to the heavy camouflage which this prototype is wearing, it is hard to tell what the finished design will be like. However, we do expect the new 7-Series to take design inspiration from the BMW Vision Future Luxury Concept unveiled at the Beijing Auto Show a few months ago.