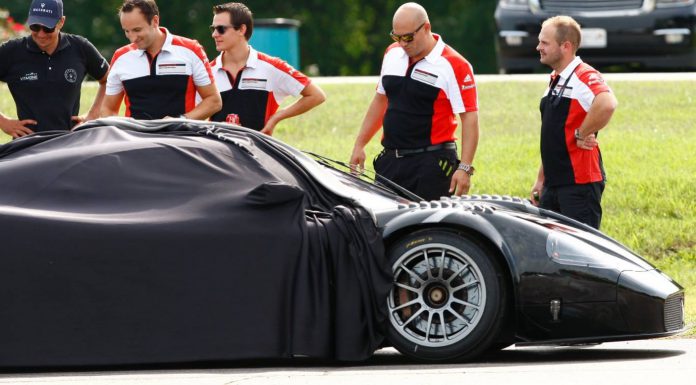 Very few are lucky enough to enjoy the privilege of seeing a rare Maserati MC12 GT1 racing car tackling a track at full speed. One stunning black example however, recently hit the Virginia Racetrack and the following awesome clip of it has been released.
[youtube]http://www.youtube.com/watch?v=iYrN5Kgi-5g[/youtube]
Beneath the lightweight body, the Maserati MC12 features a 6.0-litre naturally-aspirated V12 engine delivering 540 hp. As a result, it can hit 100 km/h in just 3.6 seconds!