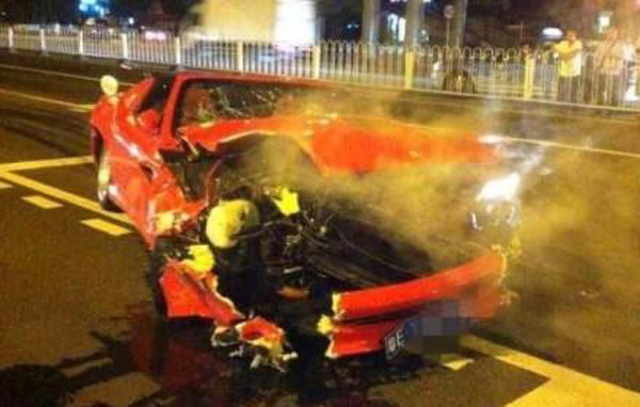 The Ferrari 575M Superamerica remains one of the rarest production Ferraris produced in the last decade with just 599 examples rolling off the production line. As a result of the car's rarity, they're not seen out in public all too often. However, one example in China was recently spotted but for all the wrong reasons after being involved in a high speed crash.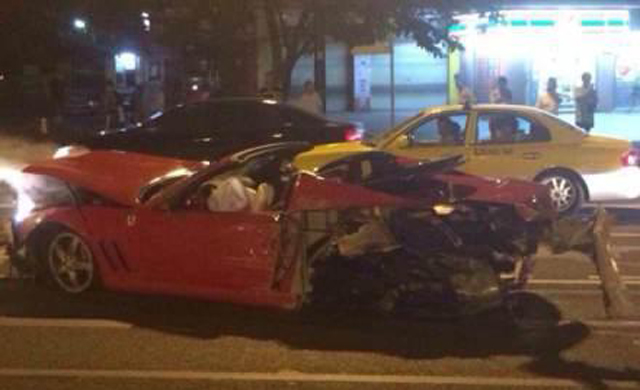 The incident took place in the Guangdong Province and saw the rare 575M Superamerica utterly and truly wrecked. Specific details about the crash remain a mystery but it is evident that the Italian supercar hit something front on and at high speed.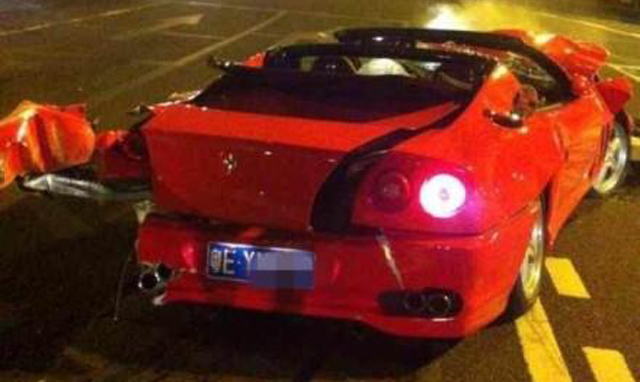 The front end of the Ferrari 575M Superamerica has been trashed due to the impact and because the car is front-engined, severe damage to the engine is likely to have been sustained. As a result, we sadly don't expect this 533 hp beast to ever run again.