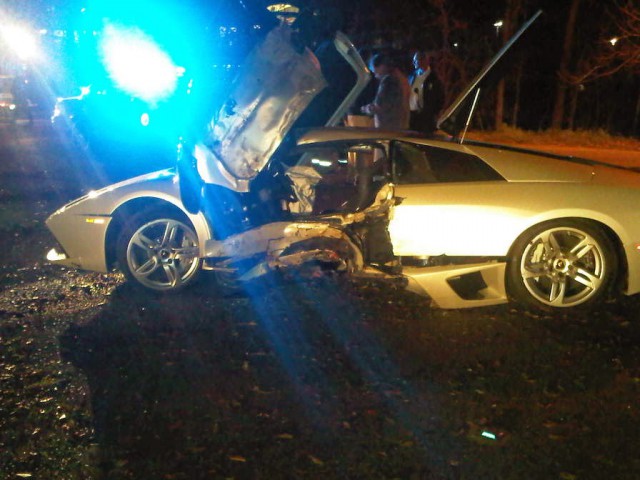 A once stunning white Lamborghini Murcielago LP640 has been severely damaged following a high speed crash in Louisiana. Unlike many supercar crashes which we report, the occupants inside the Italian exotic were injured.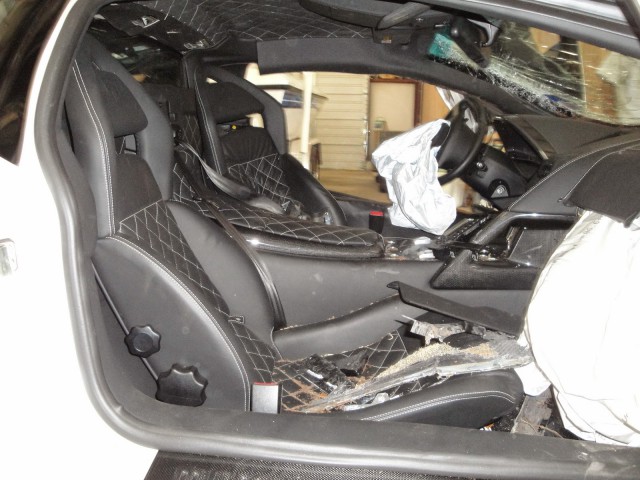 According to reports, the 20-year-old drive reportedly borrowed the supercar from his dad and took it for a joyride with a friend. When the sun set and rain started to fall, the inexperienced drive foolishly decided to switch off the traction control presumably to have some fun in the rather heavy mid-engined Murcielago.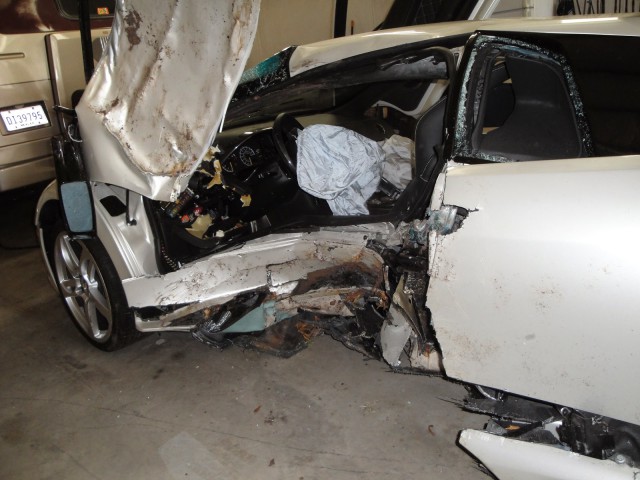 While coming around a bend, the driver lost control at approximately 170 km/h and slammed side-on into a large oak tree. The driver shattered his pelvis, dislocated a shoulder, broke 6 ribs and sustained a fractured collar bone in the brutal side-on crash. The passenger broke his hand.
[Via Zero 2 Turbo]