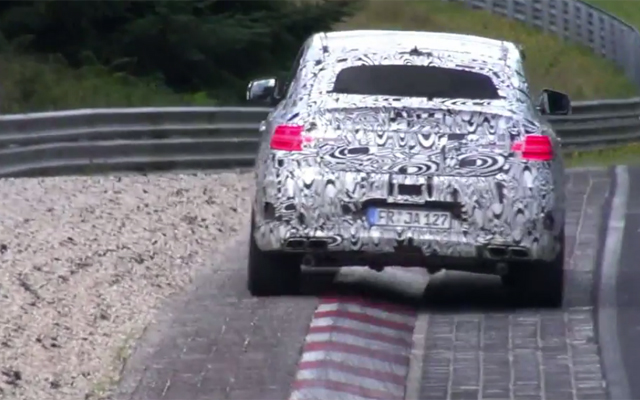 The upcoming 2015 Mercedes-Benz ML 63 AMG Coupe (or possibly the MLC 63 AMG) has been spied testing at the Nurburgring and showing off its track-pedigree.
As the following prototype shows as well as previously spied prototypes, the Mercedes-Benz ML 63 AMG Coupe will receive a significantly updated and more aggressive front fascia than the regular ML Coupe. We can see that the front bumper is just what you'd expect from an AMG model with uniquely designed air intake surrounds also features.
[youtube]https://www.youtube.com/watch?v=bgyteSWkLGE#t=71[/youtube]
The car also features an hexagonal grille design but that might not be retained for the production model. Overall however, the design of the production-spec ML Coupe (also known as the MLC) is very similar to the Mercedes-Benz Concept Coupe SUV on which it is of course based.
Either way, we know that the car will be utterly ferocious. It will rival the BMW X6 M and will be powered by the firm's twin-turbocharged 5.5-litre V8 engine delivering around 520 hp and 516 lb-ft of torque.
When the ML 63 AMG Coupe is eventually launched (likely in the middle of next year), it is probable that an ML 65 AMG Coupe with a V12 engine will arrive in dealerships a few months after.