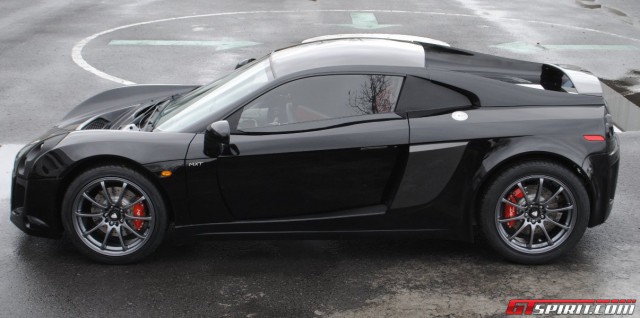 The Mastretta MXT, famously called the Tortilla by some British television program that we all love, is truly a very limited production car; so limited indeed that it is considered a rare vehicle even in its homeland. This black model has been owned by a car enthusiast who enjoys every kind of motorsport and has now decided its time for his Mastretta to go and make someone else as happy as it has made him.
This 2012 black with red interior model has covered about 10,000 kms (6,213 miles) and has been into Mastretta's shop a couple times to get preventive maintenance in order to keep it track day ready at all times, and has never been used as a city car or daily driver. Although there are many opinions on whether owning a car of this nature is a good idea or not, what matters in the end is the desire of having a unique and rare sportscar that will be a head turner on every street you drive it, and is capable of delivering awesome performance with a small yet potent mid mounted engine.
Mastretta brand has recently been involved in some financial problems that at some point seemed to mean the end of the manufacturer itself, but nowadays things are running smoother and everyone's hoping the best for their future production. Regarding mechanical problems, as the proud owner stated, a car that relies on well known mass production manufacturers for its components is easily repaired if any issue gets in the way of having fun.
The secret behind falling in love with one of these cars is a dry weight of 900 kg (that's what a Porsche 356 weighs!) and over 200 hp of turbocharged power transmitted to the rear wheels via a proper manual gearbox. For an equivalent of approximately $45,000 USD this Mastretta promises to be good as new, but the question is: do you think its worth it?
For further information on the car please contact TrackDaysMexico, and don't forget to share with your friends!