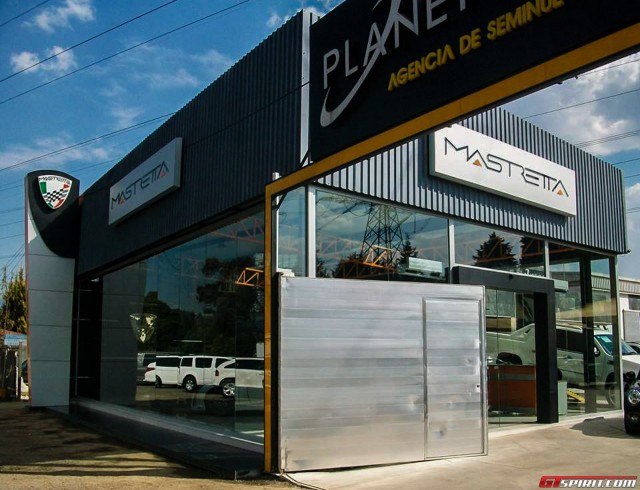 After offering every customer a tailored experience for buying an MXT , Mastretta Cars has finally decided to open a dealership to make the process of configuring and buying a car even more enjoyable. Open for the public since mid February, the Mastretta Cars dealership is located in Ocoyoacac, Estado de México, near its manufacturing plant and forms part of the Planet Car group which has dedicated all their efforts to selling luxury, exotic and sports cars for many years now.
Carlos Mastretta, Conrad Giesemann, Daniel Mastretta and Rafael Aburto were present as the brand board accompanied by executives, investors, special guests and governmental authorities to reveal the showroom. The news go further than that with the announcement of other three dealerships for 2014 where the MXT, MXT-S and the track only MXR will be available as demo cars and a personalization showcase in México, Guadalajara and Monterrey Cities. Interestingly, only 30% of the cars that will be built this year are projected to be sold to national clients.
Within the other 70% of cars that are headed to fulfill international sales, the United States of North America represents a great opportunity for the brand to place some more manufacturing orders and therefore grow as an international manufacturer and strengthen its brand image. A strategic alliance with the US based British Racing Group provides Mastretta with an excellent opportunity to break through the North American market. The opening of the first international Mastretta dealership is taking place in Philadelphia in April and represents a massive sales improvement.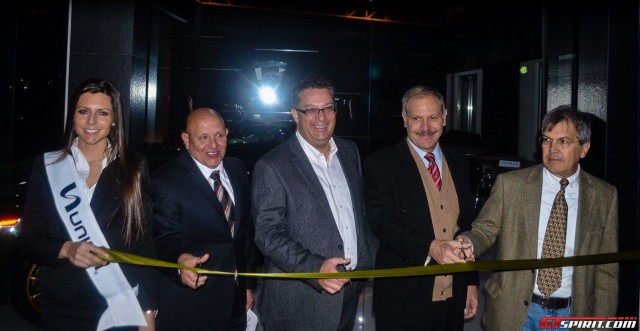 Daniel Palestino, mexican supercar spotter and press photographer, attended the opening and provided us with the images that tell the story of what happened that evening. Magnificently attended, the guests felt comfortable learning the options available for the MXT, taking photos with the MXR, going through the various available paint colors and enjoying the exquisite catering. Within the information given by the board, we get to know a total of 50 cars will be made next year, all covered by a guarantee which can be claimed at any of the dealerships and not only in Estado de México (where the manufacturing plant and this first dealership are based.)
The total number of Mastretta cars that today roll on Mexican streets is 15, making it rare enough even to its nation, and hopefully will be doubled by the end of the year. While no other plan was revealed during this event, Mastretta's general director Conrad Giesemann assured the brand will be giving us many news to talk about this year.
With international sales in mind, we made sure to get the actual asking prices for their vehicles which are as following:
MXT $64,890 USD with a 240 hp engine
MXT-S $69,360 USD with a 280 hp engine
MXR $80,000 USD with a 300 hp engine, track ready.
At the end the Mastretta brand will succeed if their vehicles are proven to be as refined and as reliable as they should, with a great customer service to back it up. The Top Gear controversy could slowly fade away as more and more vehicles start populating both European and North American cities