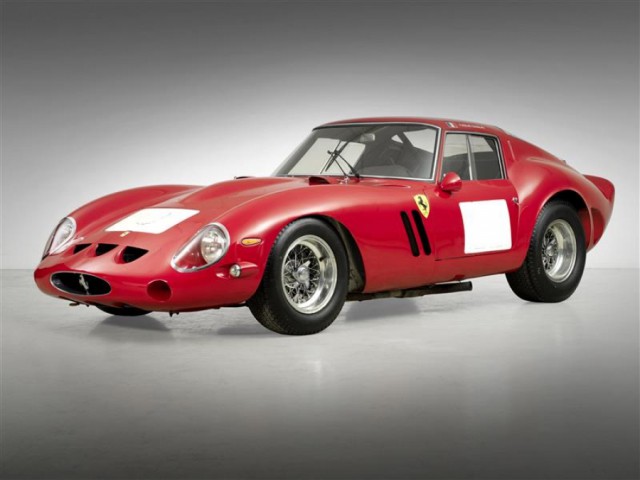 The 1962 Ferrari 250 GTO auctioned with no reserve by Bonhams has sold for $38.1 million making it the most expensive car ever sold at a public auction. Some pre-auction estimates suggested the car could sell for $75 million but that obviously didn't happen.
The hammer actually dropped at $34.65 million but the buyer's premium takes the final figure to $38.1 million. Despite the immaculate condition of this 250 GTO, it failed to beat the $52 million payed for a 250 GTO at a private sale last year.
This particular Ferrari 250 GTO is chassis number 3851 GT and has been owned by one family since 1965. The car was just the 19th example of the 250 GTO racing car to be built and was completed on September 11th, 1962. That same year, it finished second in the classic Tour de France car race. It also participated in a host of hillclimb events through the years and has been owned by Fabrizio Violati since 1965.
In total, just 39 examples of the Ferrari 250 GTO were produced. The car features a 4.0-litre V12 engine delivering 300 hp. Incredibly, the car cost just $18,500 back in 1962 to 1964 (the equivalent of $145,733 adjusted for inflation today).
Be sure to stay tuned to GTspirit in the coming days for more from Monterey Car Week 2014!