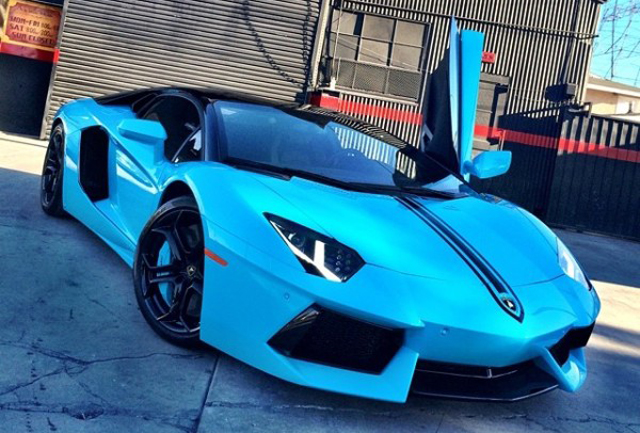 Chris Brown is no stranger to incredible supercars. As a matter of fact, some of his cars include a Dodge Viper SRT10, a Lamborghini Gallardo, Porsche Panamera, two Lamborghini Aventadors and more. Additionally, he isn't scared of customising his supercars and wrapped one of his Aventador's with a red and white camouflage finish last year.
Now this Aventador has been rewrapped and we must say, the new car is significantly better. Gone is the red and white camouflaged wrap and in its place is a baby blue finish complete with an aggressive black stripe down the centre, gloss black wheels and colour matched brake calipers. The roof, A-pillars and decklid have been finished in gloss black.
Let us know your thoughts about Brown's updated Aventador below!