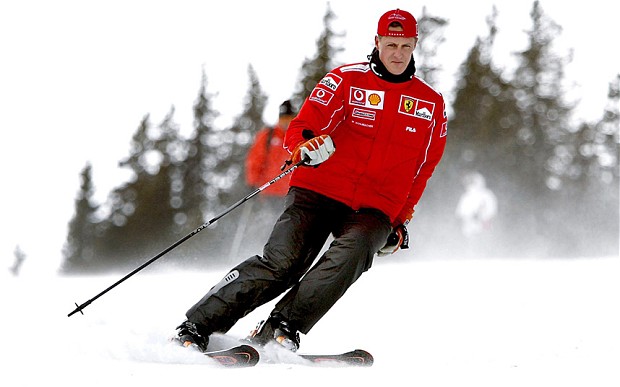 Almost a month ago, it was confirmed that Michael Schumacher was out of his 6-month long coma and had left hospital in favour of a rehabilitation centre. Since then, no official word on the F1 legend's condition has been given but his wife Corinna Schumacher has reportedly confirmed that he is "moving forwards" in his rehabilitation.
Mrs. Schumacher recently made her first public appearance since the incident during a horse riding event in Switzerland where she was reportedly in a joyful mood.
While speaking at the event, she reportedly extended on the "moving forwards" statement by saying "Slowly, of course, but at least we go forward".
The seven time Formula One World Champion was originally admitted to hospital in Grenoble in late December following a skiing accident in the French alps.
[Via World Car Fans]