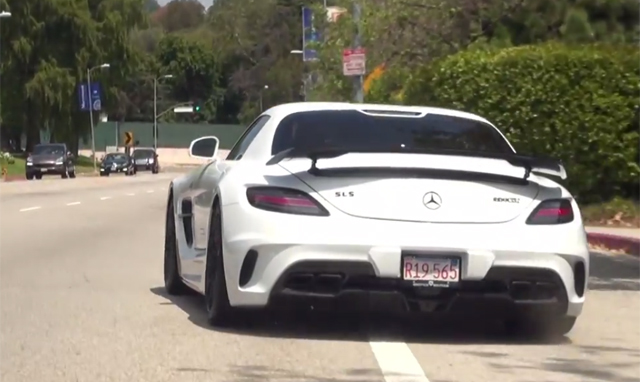 Renntech has always been a leader in modifying some of the very best supercars and sports cars on the planet. Of all the modifications and upgrades they offer, their exhaust system for the Mercedes-Benz SLS AMG Black Series is arguably the most impressive!
[youtube]https://www.youtube.com/watch?v=B51B0rXv3Xc#t=106[/youtube]
Filmed ripping through some streets of Massachusetts, this SLS AMG Black Series also features a custom set of wheels. However, it is the exhaust system which really makes it identifiable and turns heads. Typically, the SLS AMG Black Series is a fairly loud car. However, with this exhaust, it simply sounds phenomenal!