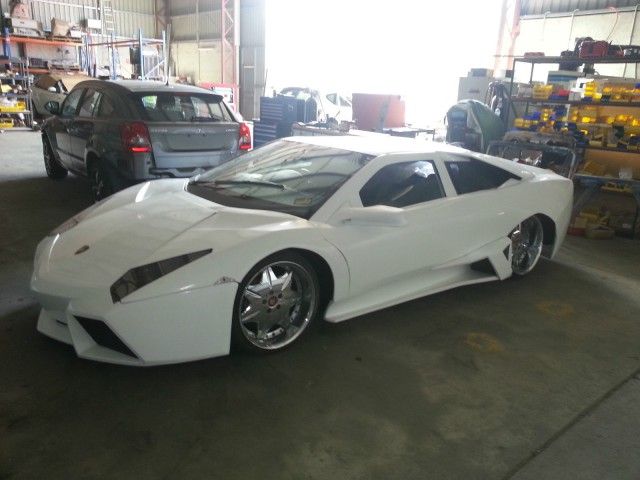 We've never understood replica supercars. Just why do they exist? Do the people building them not understand copyrighted designs or alternatively, are they simply supercar fanatics like you and I just trying to express their passion for the greatest vehicles on the road. Whichever it is, the most outlandish supercars are generally favoured by replica manufactures making the Lamborghini Reventon a very popular choice. Now a white one is for sale on eBay in Australia.
The car is based on a Nissan 300ZX and features a semi-automatic transmission with the engine having 70,000 kilometres on the clock. Of course, the design is the real point of discussion. While it features the same basic design as the Reventon, it really is way off from the real thing. Of course, for the limited budget it was inevitably built with, we can at least respect the current owner's work into creating the car.
The Buy It Now price sits at $45,000 with bidding at the time of writing sitting at $39,100 with the reserve yet to be met. It will be interesting to see if and how much the car does sell for!
[Via eBay]