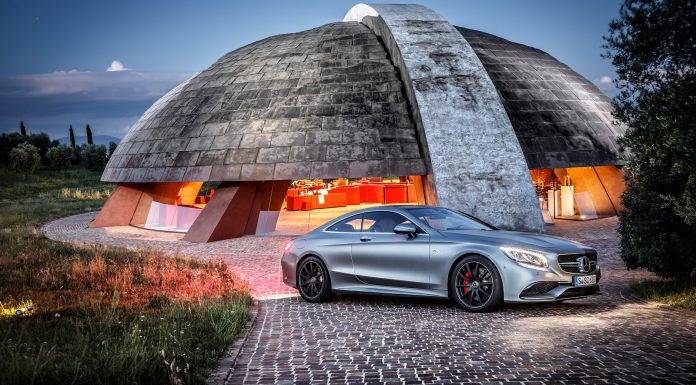 It hasn't even been revealed and it is being suggested that orders will be accepted for the upcoming Mercedes-Benz S 65 AMG Coupe as soon as tomorrow, July 14th.
It is being suggested that the sticker price of the S 65 AMG Coupe will start at 244,009 euros in Germany putting it about 80,000 euros above the extremely impressive S 63 AMG Coupe which we recently had the privilege of driving!
GTspirit Review of Mercedes-Benz S 63 AMG Coupe

While it remains unclear just when the car will be revealed, the same source indicates that deliveries will start on September 27th. If that is true, then we can reasonably expect the car to debut a couple months before that date so possibly later this month of early August.
As you'd expect, the Mercedes-Benz S 65 AMG Coupe will be very similar to the S 63 Coupe in that it will borrow almost all of its mechanical features from the its sedan variant. As a result, it will pack the same twin-turbocharged 6.0-litre V12 engine delivering 620 hp between 4800 rpm and 5400 rpm. Torque should then be capped at a monstrous 737 lb-ft between 2300 rpm and 4300 rpm.
Elsewhere, there are suggestions that the S 65 AMG Coupe will come standard with the 'Exclusive' package while riding on forged AMG 20-inch wheels and come with advanced features like the Air Balance package and Burmester 3D sound system.
[Via Mercedes-Benz Passion]