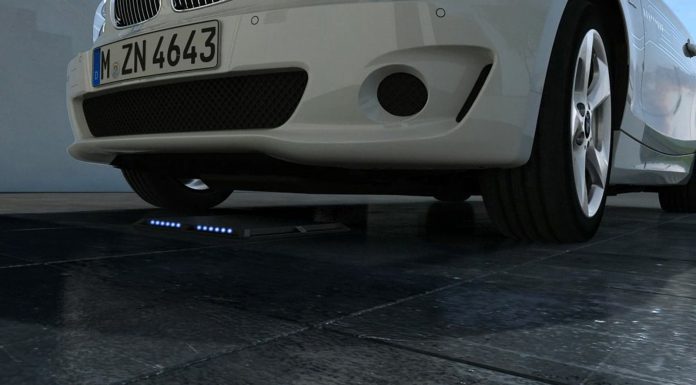 Just a few days ago it emerged that the next-generation Audi R8 e-tron could utilise wireless charging. Now BMW has confirmed that it is working on wireless or inductive charging for the i3 and i8 as well as future plug-in models.
To put it simply, wireless charging work with a base plate fitted to the underside of the car with a coil and a plate on the garage floor with a primary coil. The resulting alternating magnetic field between the two coils enables electrical energy to be transmitted into the car without the need for a conventional power lead and socket.
BMW currently says its system has an impressive charging rate of 3.6 kW. Consequently, the batteries of the BMW i8 for example can be fully charged in less than two hours with many other plug-in hybrids fully charging in under three hours. Impressively, BMW claims the system is 90 per cent efficient meaning just 10 per cent of the electrical energy is lost during the process. To ensure that the car is parked perfectly over the base plate on the ground, WiFi connects the charging pad with the infotainment system to help guide the driver into place.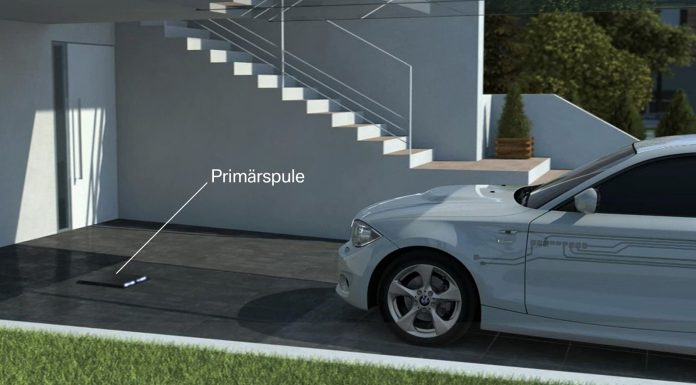 In the future, BMW hopes to increase the charging rate to 7 kW to provide even faster, contact-free charging.
The technology is currently being developed alongside Daimler with manufacturers like Nissan and Toyota also working on wireless charging systems.