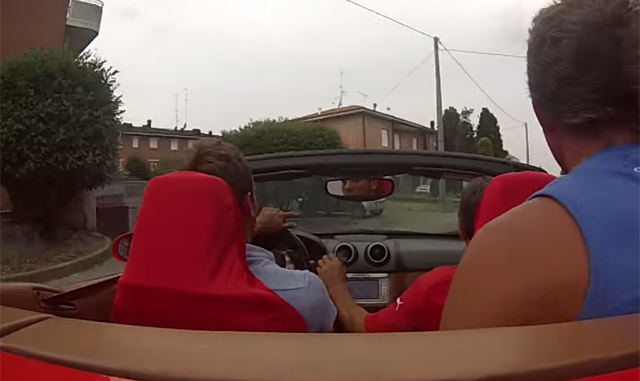 The Ferrari California is the perfect Grand Tourer currently offered by Ferrari. While it was recently replaced with the California T, the original car remains extremely potent while also being comfortable enough as a daily driver. However, as the following person found out during a test drive in Maranello, the V8 powerplant was a little bit too much too handle!
[youtube]https://www.youtube.com/watch?v=NDUqQIPgfTk#t=18[/youtube]
When attempting a 90-degre left hand turn, the driver began accelerating in the middle in the middle of the corner. As a result, the tail end of the car got loose and the driver was unable to counter steer or accelerate their way out of it.
As a result, the car hit a concrete wall and while the damage to the front end can't be seen on camera, you can be assured that it was quite severe.