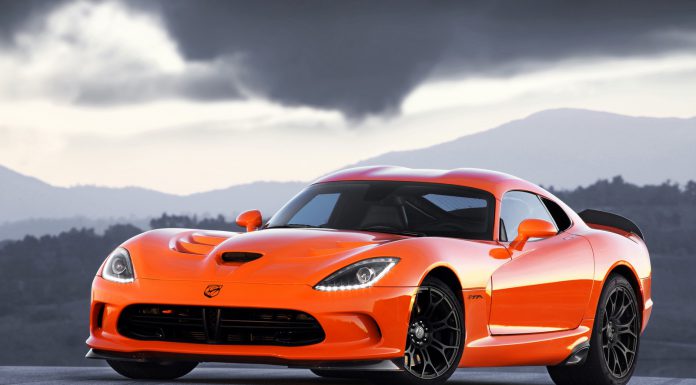 A couple of months ago, Chrysler stopped production of the SRT Viper for a few months following a severe lack of demand for the American muscle car in the face of the Chevrolet Corvette C7 Stingray. In total, production of the Viper was stalled from April 14 to June 23rd with the company sitting on a stockpile of 756 unsold cars on March 1. Now, production is back up and running.
This year, just 354 units of the SRT Viper have been sold in the United States with a further 70 being sold in Canada. As a result, SRT still has hundreds of Vipers waiting to be sold even though production is back up and running again.
When production of the SRT Viper was originally halted, Chrysler said, "The SRT Viper is a hand-crafted American exotic car. It has never been intended to be a mass-production vehicle as less than 29,000 vehicles have been produced in the past 20 years. The ability to increase and decrease production at the Conner Avenue Assembly Plant allows the company to continue to meet our customers' desire to keep these special cars exclusive. Customer and dealer demand for the SRT Viper continues at expected levels."
With Chevrolet recently releasing the new C7 Corvette Z06, it is really quite hard to think just how Chrysler can spark new interest in the Viper. However, from the 2015 model year, the car will return to being named the Dodge Viper and when it does, some enthusiasts may pick one up simply due to the car's heritage.