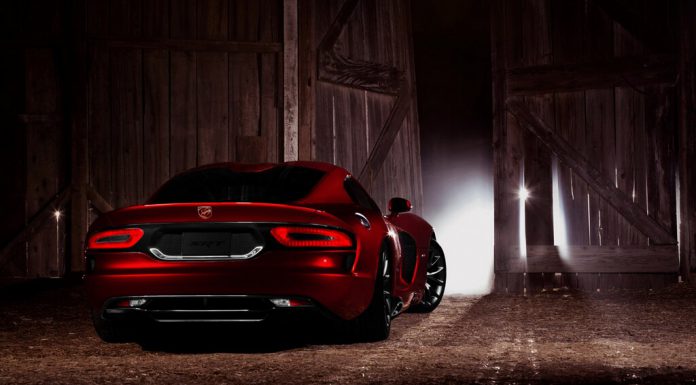 Initially launching after much anticipation, the 2013 SRT Viper proved to be a huge success. However, just one year later, production of the American muscle car was reduced by a third due to dwindling order figures. Now it has been announced by Chrysler that production of the SRT Viper will be halted for just over two months.
When the SRT Viper was initially launched, about 2,000 annual sales was the target. However last year, just 591 examples were sold and in the first two months of this year, just 91 units have been sold. Production at the Conner Avenue Assembly Plant will therefore be stopped from April 14th and reopened on June 23rd. During this time, 91 workers will lose their jobs.
While SRT boss Ralph Gilles is continually playing down the current low sales figures, the company is currently sitting on a stockpile of 412 days worth of Vipers meaning that suspending production shouldn't even affect sales as heaps are simply ready to be driven off dealer lots.
In a statement, Chrysler said, "The SRT Viper is a hand-crafted American exotic car. It has never been intended to be a mass-production vehicle as less than 29,000 vehicles have been produced in the past 20 years. The ability to increase and decrease production at the Conner Avenue Assembly Plant allows the company to continue to meet our customers' desire to keep these special cars exclusive. Customer and dealer demand for the SRT Viper continues at expected levels."